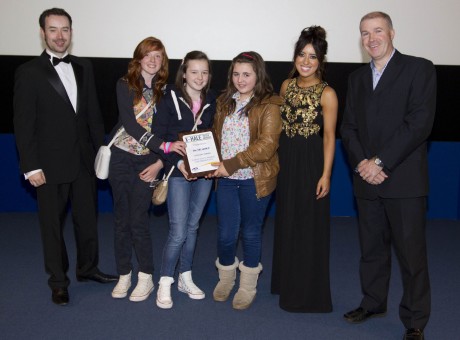 IRISH Cancer Society's X-HALE Youth Awards fight back against tobacco industry as figures reveal that young Irish people start smoking at younger age than in any other European country
The VIP Group from Donegal Foróige have been recognised for their work in fighting the tobacco industry by the Irish Cancer Society.
The youth group were presented with the accolade for 'Best message on Passive Smoking' for their film It's not fair, you are still claiming our air which was recognised for addressing the issue of second hand smoke.
They were part of 270 young people from across Ireland who attended the Irish Cancer Society's X-HALE Youth Awards 2012 at the Lighthouse Cinema in Dublin where their various film projects were showcased.
Following recent figures from the European Commission's Eurobarometer* which revealed that Irish people start smoking at a younger age (16.4 years) than any of their European counterparts, youth groups from seven counties were keen to put their projects on the big screen to create awareness around the harmful effects of smoking.
The X-HALE Film Premiere is part of the Irish Cancer Society's X-HALE Youth Awards, an initiative which aims to empower young people to address the issue of smoking in their own communities.
The Oscar-themed event, which took place in the Lighthouse Cinema in Dublin, saw 14youth groups send a rallying call to their peers about the impact of smoking, all through the medium of film.
This is the second year of the X-HALE Youth Awards which began in December 2010 when the Society invited applications from youth groups from all over Ireland for funding under the scheme. In February 2011, seven groups were chosen from 38 applications and awarded €20,000 worth of funding.
Following the success of the first stage of the initiative, the Society has now expanded the programme in 2012, supporting a further 14 youth projects, from over 30 applications, a further €50,000 in support. Prior to today's national showcase, the Society invested in training and development workshops, providing the youth groups with new information and project planning skills to increase their knowledge of the lethal effects of tobacco.
The film projects from this week's national event can be viewed online, visit: http://www.cancer.ie/xhale-2012-vote.
Posted: 10:31 am November 8, 2012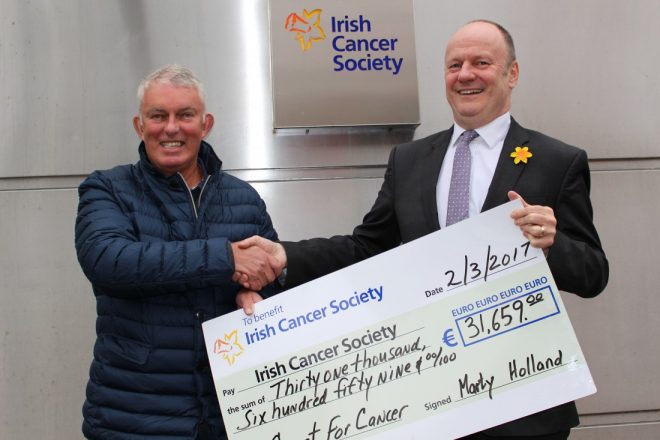 As part of his unique fundraiser, Marty is couch surfing around the country, relying on the kindness of strangers...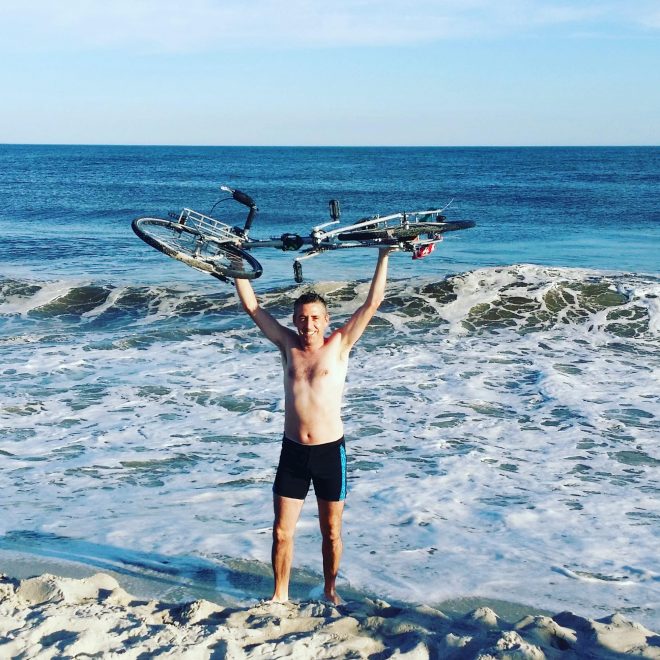 ON Sunday afternoon last, Letterkenny man Roger Holmes arrived back home in Drumardagh after spending the summer travelling alone...
Roger Holmes (43) has set himself a sixty day target to complete his fund-raising cycle from San Francisco to...