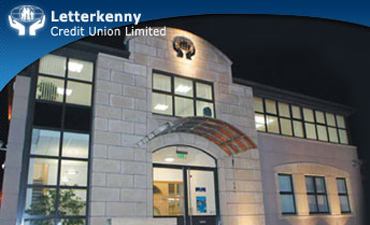 LETTERKENNY Credit Union is anticipating a repeat of last year's exceptional demand for low cost loans to fund members Christmas spending.
Mr Gordon Randles, Manager at Letterkenny Credit Union said they decided to offer the €
1,000 loans again this year following their huge uptake last year. The offer is aimed at preventing some people borrowing money from money lenders who charge exorbitant rates.
The local credit union is offering a seasonal loan of €1,000 with just €
1,020 to pay back over a period of up to 40 weeks.
This year's slogan from the Credit Union is  'Don't get your tinsel in a tangle'
.
Speaking to the Donegal News Mr Randles said the loans had obviously struck a chord with local people.
"
The way the loan is set up as a short term loan suits a lot of people and we have seen members we have not dealt with for many years returning to avail of it.
"
It is obviously something that was really needed judging by the number of queries we have had. Hopefully it will ease the stress for people," Mr Randles said. 
He added that the special loan package is based on covering seasonal expenses. It can be paid off in a relatively short period of time with repayments that the borrower can manage.
"The board had one eye on money lenders when they came up with this offer last year. We know that money lenders can charge more than 50 per cent on door to door lending."
Anyone who availed of the €
1,000 loans last year and had it paid off by September should find it relatively simple to apply again this year. Mr Randles encouraged local people to join their local Credit Unions. 
A
Posted: 1:30 pm November 7, 2012