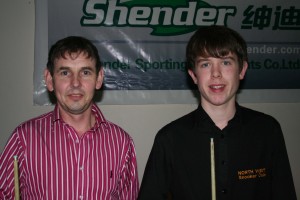 THE third of this season's Intermediate Snooker Tournaments took place at the North West snooker club in Letterkenny last weekend.
There was a small but talented group of players with included three formed Donegal champions in Anthony Bonnar, Phelim McClafferty and Sean McVeigh.
The tournament was run on a double elimination basis, which meant that each player had a second chance if they got defeated up to the final.
In the top half of the draw Sean McVeigh (North West) was defeated by Anthony McGill (CYMS) and Aaron Moyles (Ballina) was defeated by Phelim McClafferty (CYMS).
In the bottom of the draw Connor Harkin (North West) defeated club mate Christopher Duffy, and at the bottom Anthony Bonnar (North West) defeated Mickey Duffy (Twin Towns).
In the semi finals Phelim McClafferty defeated club-mate Anthony McGill, and Anthony Bonnar defeated Connor Harkin. The final on the winner's side was played between Anthony Bonnar and Phelim Mc Clafferty with Bonnar coming out on top 3/1.
Phelim then moved over to play the winner on the loser's side which was Connor Harkin, in this best of five match Phelim got the high break (75) but was defeated by the sixteen year old Harkin 3/2. Connor then moved back to take on the winner on the winner's side Anthony Bonnar.
This was a very intriguing match between the very experienced, seven times Donegal Champion Anthony Bonnar and the up and coming youngster.
Harkin showed that he is one to watch for the future as he dug deep to take the match in the final frame 3/2.
Posted: 2:32 pm November 29, 2012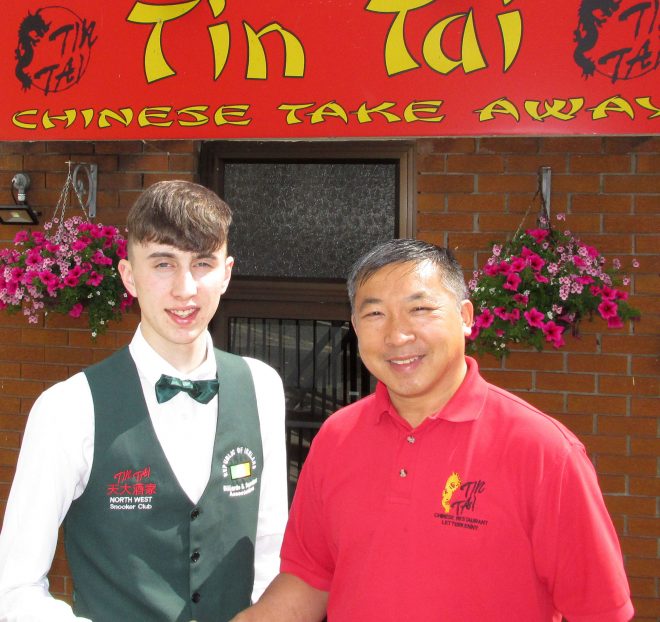 Letterkenny's Sean Devenney and Ronan Whyte, Ardara, are both members of the North West Snooker Club in Letterkenny.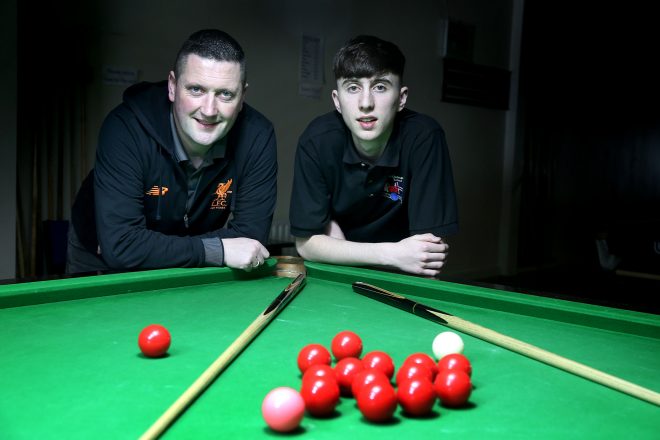 Aidan will travel to China with his son in July. Whether they go as National champions only time will...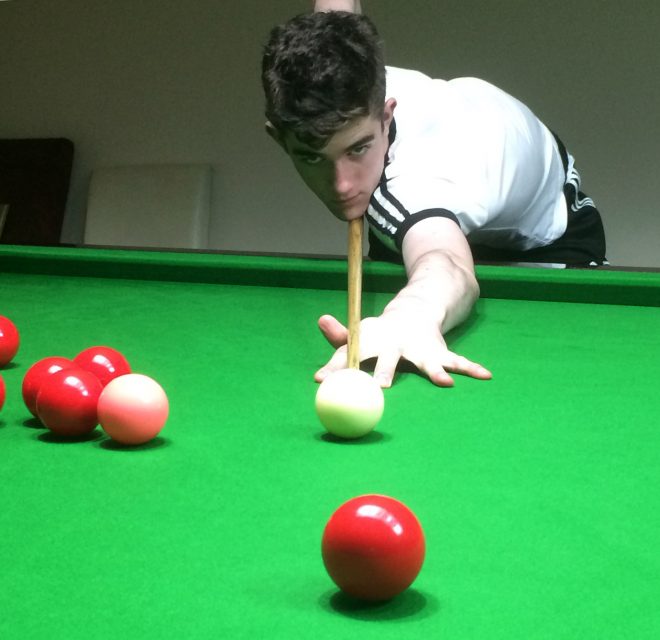 Securing ranking points for the 2018 World U18 and U21 Championships in Carlow this weekend would be another welcome...