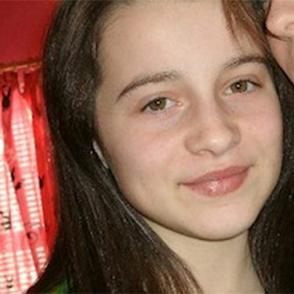 THE new CEO of the County Donegal VEC has appealed for the students and staff of the Finn Valley College in Stranorlar to be given "space to grieve" as tensions remain high following the tragic death of Erin Gallagher nine days ago.
Mr Shaun Purcell issued the press statement earlier today on behalf of the Donegal Vocational Educational Committee.
It read: "Following on public comments and private expression of concern and sympathy made on behalf of Finn Valley College, County Donegal VEC wishes to formally extend its sympathies to the family and friends of Erin Gallagher, RIP.
"We acknowledge that in the circumstances, emotions are very raw and everyone will be looking for answers. This is a very challenging time also for the students, parents and staff of Finn Valley College.
"Understandably the media have been very proactive in exploring local concerns and issues of a wider context that have been sparked by these events.
The statement continued: "County Donegal VEC wishes to state that the safety and welfare of its students are at the core of its policies and procedures. Over the last week Donegal VEC has discussed the issues surrounding the events leading up to the untimely death of Erin Gallagher.
"County Donegal VEC wishes to confirm that the Management and Staff of Finn Valley College acted at all times with regard to the welfare of the students. The Committee also wishes to acknowledge the care with which the Staff and co-operating agencies carried out their duties following this tragic event."
The statement concluded: "It is important that the school and Community be allowed time to grieve and readjust to every day routine. There are many raw emotions and feelings both in the School and in the Community and we would hope that the press and media will appreciate the need for space to enable the appropriate agencies and personnel to provide support at this difficult time with due regard to the safety and welfare of all. Finn Valley College will continue to provide high quality education in a caring and positive environment."
Posted: 5:11 pm November 6, 2012