BY CHRIS MCNULTY
It's nine years now since Donegal rose from the ashes during the fabled summer of 2003.
It was a year in which Donegal came from nowhere, inched their way through the qualifiers, before an epic All-Ireland quarter-final replay win over Galway in Castlebar took them to destiny's door.
Back then, Adrian Sweeney was sparkling before packed houses at Croke Park, winning an All-Star award as that lethal left boot took Donegal to within touching distance of an All-Ireland final.
They fell to Armagh – the stone upon which many Donegal challenges of the time fell – in the semi-finals, but it wasn't for want of trying on Adrian Sweeney's behalf. He scored 2-58 that year (0-41 in the Championship)
Sweeney is widely regarded as one of the best forwards ever produced in Donegal – and he's lost none of the old magic.
Last Saturday, he sprinkled the stardust on O'Donnell Park as he inspired Dungloe to a heroic win that sent the defending champions, Glenswilly, packing from the 2012 Donegal SFC.
Sweeney scored four points, all of them trademark frees, but his performance was about so much more.
The brain is as razor sharp as ever; the vision and precision, too. Having been well marshalled by Eamon Ward when he was stationed on the edge of the square, Sweeney was pulled out the field by Declan Bonner during the second-half – and it proved a master stroke as Sweeney started to dictate.
With 'Eddie' pulling the strings, Dungloe's confidence grew and, when Conor Greene goaled, they seized the day.
"The game turned in the last 15 minutes and we seemed to be the hungrier team," said Sweeney.
"We had a bit of luck going our way too, mind you, with the breaks around the middle going our way.
"We're delighted to get over the line into a semi-final. We trained very hard over the last three or four weeks. During the week, Declan had us well focussed. We had a gameplan that we had to stick to.
"It mightn't have been pretty and we had a lot of balls turned over the in the first-half, but in the second we relaxed, were better on the ball and didn't give it away as much."
Sweeney has toiled in the Dungloe senior team now for the best part of two decades. It's 16 years since he made his Donegal senior debut and between 1996 and 2003 he played 72 consecutive games for the county.
He's 36 now, but age is just a number and he's still in love with the game as he chases a place in what would be his first-ever Donegal SFC final.
He said: "Last year I wasn't enjoying it as much, but this year I'm really enjoying it.
"Between league and championship we've won six or seven games on the bounce now, so when you're winning it's that wee bit more enjoyable.
"I've never made the final and have lost two semi-finals. We played Glenswilly in 2007, we were winning at half-time I think, but we lost our focus at half-time and we got beaten.
"St Eunan's beat us three years ago, but we're delighted to be back in a semi-final again. We need to remember that it is only a semi-final after all and it's just another step."
The chips were down for Dungloe even before throw-in last Saturday as marquee forward Adrian Hanlon failed in a bid to have a suspension overturned by the Donegal CCC.
If that wasn't bad enough, Raymond Sweeney – Adrian's brother – broke a collarbone just 14 minutes in and when the game was in the melting pot they had Martin Redmond sent off.
After the game, Declan Bonner noted the 'character' of his team – and his comments were echoed by Sweeney.
He said: "The boys dug very deep. It was character that got us over the line.
"Boys like Corey Gallagher and Shaun Sharkey. Those boys pulled us over the line. Corey is a terrific athlete first and foremost. He has a good football head on him too. He's been doing that all year and he's a vital player for us at centre half-back. He links the play well and has great vision.
"We lost Martin Redmond and Raymond too. Adrian (Hanlon) was unfortunate to get two yellows in Falcarragh, but he'll be available for the next day."
The 'next day' is tomorrow night at 8 o'clock. MacCumhaill Park's lights will shine as Dungloe come up against a St Eunan's team that delivered a serious warning shot across the brow of their peers with a deadly demolition job on Killybegs last Sunday.
The dust had hardly settled when the semi-final draw was made. Dungloe boss Bonner peered his head through shoulders in a corner of the MacCumhaill Park pressbox as Seam McGinley and Edward Molloy drew the balls of Dungloe and St Eunan's together for the semi-finals.
"We're struggling for numbers, but when games are coming like this it effects every team," said Sweeney.
"All you can do is try to get the recovery quickly and get refocused.
"Sometimes it's destiny and things don't always happen the way you want them to.
"It didn't look good at half-time when we were a point down to Glenswilly, or especially when they went four up then early in the second-half.
"They had a couple of dangerous balls delivered into Michael Murphy and he always looked dangerous with them.
"It wasn't good for us, but we re-grouped and took on a couple of subs who had a big impact – Conor Greene came in and hit two goals.
"We'll keep the feet on the ground, work hard for the next week. The games are coming thick and fast at us."
A National League winner with Donegal in 2007, Sweeney looked on with pride this year as Jim McGuinness's charges tore up the script to land Sam Maguire for Donegal for the first time in 20 years.
He admits there was a touch of envy coursing through his veins, too.
He said: "It was a massive year and a massive couple of weeks when Sam came back.
"I was a bit envious I must say, watching on from the side after all the heartache we went through.
"I'm delighted for the boys, I played with a lot of those fellas and it just goes to show you that the rewards come to you when you put in the work – and they put in massive work for two years."
The delay in the Championship due to Donegal's run means a hectic month of action to run them off in time for the Ulster competitions. It's the hard road all right, but in Adrian Sweeney, Declan Bonner might just have the old dog for that road.
Posted: 5:00 pm October 19, 2012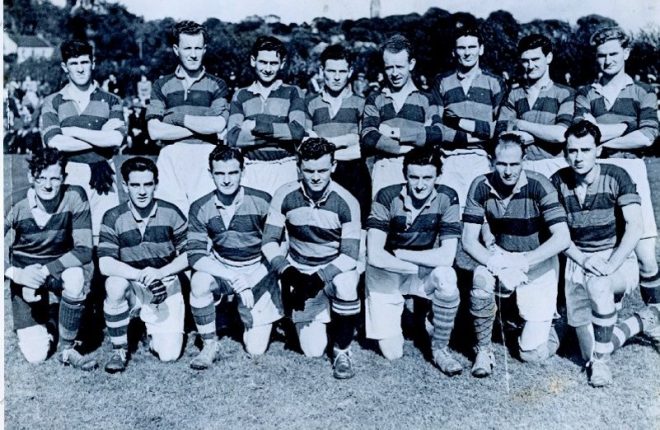 There is a great rivalry between the two clubs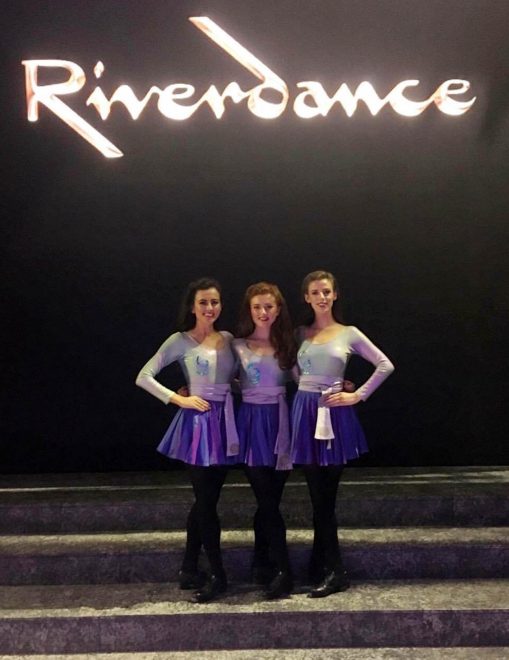 THE world's stage will come to Dungloe tonight (Saturday) for a first class performance of Riverdance as the finale...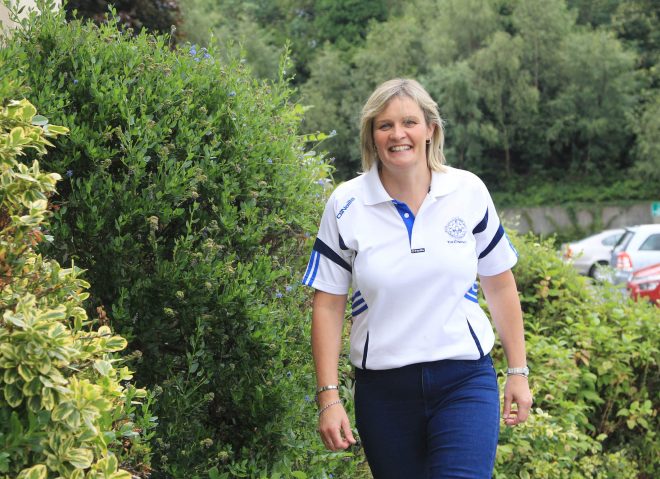 Mary Gordon was a natural-born leader and the obvious choice to captain the Donegal team to take the field...