A BID to halt the European Stability Mechanism (ESM) taken by Donegal Deputy Thomas Pringle will be considered by the EU Court of Justice in Luxembourg from Tuesday.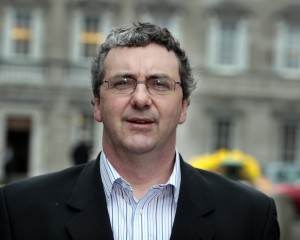 The oral hearing is the next step in the Independent TD's Supreme Court case, which was heard in July.
Deputy Pringle questioned the compatibility of the ESM Treaty with existing EU treaty provisions, and the lawfulness of a related amendment to EU treaties. The Supreme Court referred several questions to the Court of Justice: whether the ESM treaty is compatible with EU treaties; whether the decision by heads of government to amend EU treaties is legally valid; and whether the ESM could come into operation before the EU Treaty amendment comes into force, which would be next January 1 at the earliest.
"The questions that have been referred to the CJEU are key to establishing the legality of the ESM which commits Ireland to potential payments of up to €11 billion to a fund being set up to protect the financial system," Deputy Pringle said.
Posted: 12:43 pm October 22, 2012