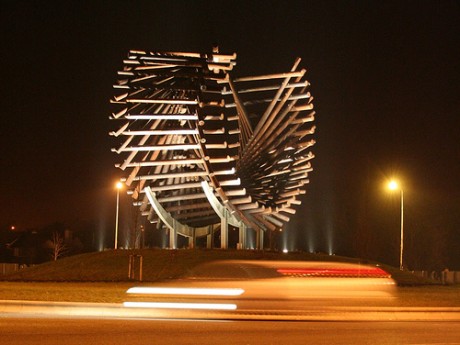 BY C.J.MCGINLEY
A CULL of 36 town councillors in Donegal is due to be officially announced this week, the Donegal News has learned.
Under the most radical reforms of local government in over 130 years, the town councils of Letterkenny, Buncrana and Bundoran and the Ballyshannon Town Commisson are to be axed.
They will be replaced by five bumped-up electoral areas, adding eight new county councillors in Donegal.
Minister for Environment, Mr Phil Hogan, is expected to make the announcement to abolish 80 town councils doing away with the need for 800 town councillors and commissioners.
Well placed political sources have confirmed to the Donegal News, the news is now imminent after intense speculation in recent weeks.
A boundary commission will be announced as part of a 'weighted' system depending on population centres and hubs. This will see electoral areas like Letterkenny-Milford and Inishowen enlarged to accommodate two new county councillors each with similar type arrangements for the Glenties, Donegal and Stranorlar Electoral Areas.
The move will be phased in up to the next local elections in 2014. Effectively, this means town councils will operate their own budgets next year and apply their own rates. However, for 2014 there will be a 'transitional budget' to facilitate the new local government structure.
The move has given rise to fears of rate hikes and a diminution of public services, tourism, chambers of commerce and local voluntary- residents groups. In one of the toughest economic climates in living memory, businesses' are predicting any rate hike could put some businesses "to the wall".
There are also major fears that disbanding the town council in Letterkenny will cost businesses dearly. They claim they will not benefit from an equitable share of the county budget. However, this is a matter for the new electoral area council to determine.
While government TD's and Senators will talk up the fact Donegal is to gain eight more county councillors, the fact over 36 town councillors are effectively being axed is seen as a 'slash and burn' snub decision by the hierarchy.
"It is going to be political dynamite. Fine Gael controls most of the town councils in the country, so how grass roots representatives take this news is going to be worth watching. Are they not being listened to at all," one political source said.
When contacted by the Donegal News, Labour Senator, Jimmy Harte, would not be drawn on the detail of the announcement. However, he said the local government reform was 'radical' but would lead to councils having more power of their budgets and rates base.
"There is a lot of political and local government reform planned and this is one part of it that will benefit local communities," he said.
"My desire would be that councils would have more powers and revenue powers. We need to have a situation where councillors have more of a say in where money is spent and collected," he added.
Asked did he not think abolishing the town council in Letterkenny was bad for the town Senator Harte said: "I was on the town council for 17 years and we did great work together for the benefit of the town. Effectively, we're going to end up with a bigger Letterkenny District Council but I'm confident the elected members and staff will work just as hard to deliver the services.
"There is broad political agreement for local government reform – in fact this was the policy of the previous adminstration ( government). The terms of reference for the new structures will be set out and large towns like Letterkenny will continue to be a major focal point," he added.
Senator Harte said all staff were protected under the Croke Park agreement and would be subsumed into any new structure.
The Chief Executive Officer, Letterkenny Chamber of Commerce, Ms Toni Forrester, believes such a move would be a major 'retrograde' step.
"The levels of bureaucracy will make local decision making much more protracted and difficult. We worry that businesses in difficulty will be less likely to develop a relationship with the council who may be more removed from the locality," she said.
"Commercial Rates paid only by businesses contribute over 56% to the budget of the town council and we can clearly see where this contribution is spent each year when the budget is published and more importantly we can have a say in how it is spent locally through local democracy and effective consultation with officers and elected members right on our doorstep."
The Mayor of Letterkenny is predicting that funding for the town will drop by as much as 60 per cent under the proposals.
Posted: 11:33 am October 15, 2012