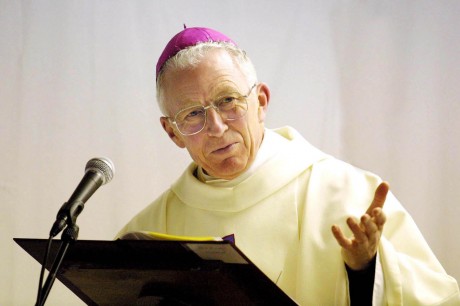 BISHOP of Raphoe Dr Philip Boyce on Friday defended the diocese following criticisms made in the HSE report into the handling of allegations into clerical sex abuse.
The Diocesan Audit Report of the safeguarding arrangements in the Catholic Diocese in Ireland was published by the Minister for Children and Youth Affairs, Frances Fitzgerald TD. It was originally commissioned by the late Minister Brian Lenihan in 2005 and presented to Minister Fitzgerald in August 2012.
Raphoe was one of 24 diocese audited by the HSE looking at all known allegations up to November 30, 2011. 
It, together with the diocese of Meath and Ossory were criticised for their methods of collecting and retaining data, although it was noted these procedures were improving.
The report reveals that a total of 49 allegations were known about in the diocese, four of which were made against priests who are deceased. 
The diocese is criticised for failing to report 82 per cent of allegations made within the recommended time frame in operation. Out of a total of 31 allegations made before and after 1996 "in 79 per cent of those cases the reporting period was more than one month". The majority of allegations were received before or during the Our Children, Our Church period (2005 – 2009). In one case it took between five and ten years before the allegation was reported to either the HSE or gardai.
12 priests accused
The report shows that a total of 12 priests in the Raphoe Diocese had allegations made against them – 37 of the 45 allegations were made against four priests with 20 made against one particular priest.
Four priests still in ministry in the diocese have had allegations made against them. 
"One priest in ministry with four allegations made against him was risk assessed. Two other priests were not risk assessed and the remaining priest in ministry was risk assessed. 
The diocesan returns state that five priests have been convicted of child sexual abuse in this diocese. This figure includes a missionary priest who worked on loan in the diocese for a period in the 1990s. Four allegations were made against two deceased priests."
Posted: 1:21 pm October 12, 2012