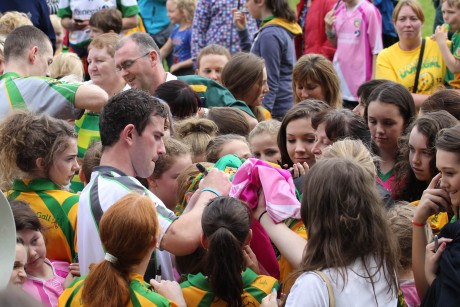 BY CHRIS MCNULTY
THE 39 Donegal GAA clubs are expected to receive notification about the distribution of their All-Ireland final tickets by the end of this week.
However, due to security fears there will be no public announcement about their distribution.
Donegal has been allocated a total of 14,715 tickets for the September 23rd clash with Mayo at Croke Park.
Demand is high in the county for the golden tickets and far outweighs supply.
Fears have been expressed that a public announcement about the income of tickets to the county or their distribution could spell trouble for GAA officials in the county.
Posted: 9:32 pm September 9, 2012