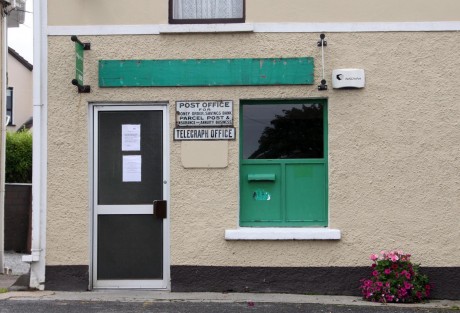 By Cronan Scanlon
THERE was anger and sadness in Annagry on Friday after the local Post Office closed for the last time – having been run by the same family for 130 years.
The McGinley family's contract to run Annagry Post Office has been terminated by An Post, just five months after the death of the last Post Mistress.
Bríd McGinley died suddenly on April 7 and had been the Post Mistress for 44 years.
Her nephew, Mr Declan McGinley, told the Donegal News that the family wished to express their dismay and disappointment at the way the matter had been handled by An Post.
He said that, on the day of his aunt's funeral, the family was informed that their premises was no longer suitable to be used as a post office and that the contract was being advertised for public tender.
Mr McGinley said that Annagry was awarded 'Post Office of the year' in 2000 and the high standard achieved that year was maintained right up until the end.
Posted: 10:21 am September 3, 2012