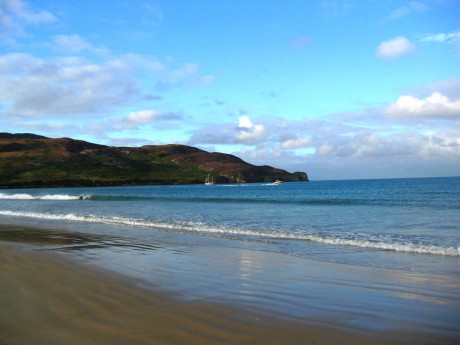 A WORLD record-breaking attempt will be a new highlight to this year's Dunfanaghy Jazz and Blues Festival. Saturday, September 15, will see the 'Party on the Beach' at Killahoey Beach from 11am and the attempt to smash the record for the number of sand castles built in one hour.
Stars from the Senior Donegal GAA Football Team will officially open the Beach Party which will include a sand sculpting exhibition, a Beach BBQ, A Tug of War competition, a Puppet/balloon show, face painting, a Golf Chipping Competition and much more. There will be a DJ playing the best summer tunes to help put everyone in the party mood.
Sian McCann, festival organiser, said: "Saturday will be a really exciting day' said 'We are going to create a real festival atmosphere on the beach with activities for all the family.
"There will be a chance for everyone to get involved in the attempt to break the Guinness World Record for building the most sand castles in one hour.
"There is no limit to the number of people who can take part so the more people who can turn up, the better chance we have of breaking the record."
Everyone who takes part will receive a certificate to show that they were part of the record breaking team. The current record is 571 and organisers currently have 15 community/voluntary groups with teams willing to try and smash the record.
The world record organisers are appealing to as many people as possible to come down to the beach for 11am.and help with the record attempt, it will be a lot of fun.
Donegal Volunteer Centre is assisting with the initiative by supporting both the Volunteers and the record attempt.
Anyone willing to help out on the day with the running of the event can contact John Curran or Caroline Jahn in the Volunteer Centre, on 074 9126740
Posted: 11:59 am August 15, 2012