IT WAS the moment Donegal had waited 20 years for – the moment that the county finally qualified for another All-Ireland final.
Twenty long summer after Anthony Molloy clasped his hands on Sam Maguire, Donegal got over Cork in Sunday's semi-final at Croke Park. A fantastic display by Jim McGuinness's men steered them to a richly-deserved win.
It was a gripping, yet utterly enjoyable afternoon for Donegal fans at Croke Park.
Here in this special video by Brendan O'Donnell of JacksonsMediaTV, you can get a sense of what it means to people in Donegal who have followed the team through thick and thin – check out a tearful Mary O'Reilly, who never misses a match, after the final whistle.
Posted: 6:03 pm August 28, 2012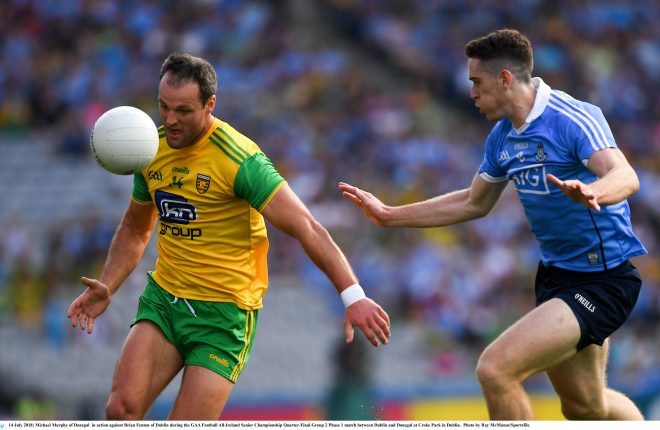 Dublin too strong in Croker.