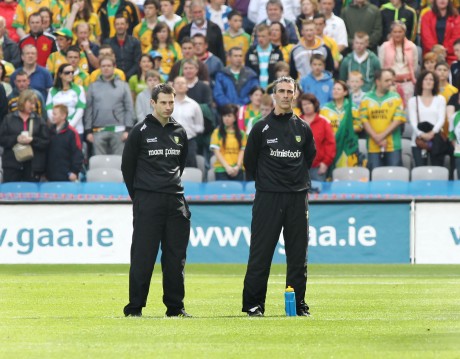 JUST what went on during their two-day training camp in Redcastle last weekend will remain between the walls of the Redcastle Hotel, but there's a good bet that Cork's kick-outs will have formed a large part of any video analysis that the Donegal team's video analyst Maxi Curran will have produced for the squad to run through.
From Alan Quirke's kick-outs, Cork have been able to garner a foothold in games. 
Quirke can aim darts at Alan O'Connor and Aidan Walsh at centre-field with the towers like Pearse O'Neill and Nicholas Murphy other options for Cork's aerial bombardment. 
Cork have several players who measure well in excess of 6ft – and it's a good bet that we could see early balls fired at Murphy, Donncha O'Connor and Daniel Goulding on Sunday. 
Jim McGuinness has had three weeks to prepare for this exam.
Posted: 2:46 pm August 23, 2012