BY CHRIS MCNULTY
SHAY Given has confirmed that he is to retire from international football.
The Liffordman is the record caps holder having played 125 times for the Republic of Ireland.
However, after a disappointing European Championships, the 36-year old has called time on his international career. Given made his Ireland debut against Russia in 1996.
Given played in the World Cup in 2002 and in this year's European Championships. All through his international career, Given was a hero to the Green Army, and he leaves behind him a host of memorable saves from an action-packed international sojourn.
Given's cards had been close to his chest on his possible retirement following the Euros. The Aston Villa star confirmed this evening, however, that he was bowing out.
"This has been an extremely difficult decision for me to make," said Given.
"I have dedicated 16 years of my life to my country, and I have a great affinity with Giovanni Trapattoni's squad.
"I'd like to thank Giovanni, Marco Tardelli and Alan Kelly for their support during my time with the team. I will continue to be Ireland's biggest fan, and wish the lads well as they embark upon their new campaign."
Given will continue to play for Aston Villa in the Premier League, which kicks off this coming weekend.
This evening, Given confirmed his decision on his Twitter account.
Given said: "After a lot of thought and consideration, I have made the most difficult decision to retire from international football. It has been a great honour and privilege to play and on occasion captain the team.
"I shall remain a huge fan of the team as I have been all my life and I wish them every success for the future. I wish to thank all the players, managers, staff and most importantly the most wonderful fans in the world.
"Finally, I would like to thank my wife Jane, my two amazing kids and my entire family for their unwavering support over the 16 years and 125 caps."
Given spoke to Giovanni Trapattoni today and informed him of his decision. The announcement comes just a day after Giovanni Trapattoni said that he was confident that all four senior players – Given, Damian Duff, Richard Dunne and Robbie Keane – would be available for the opening World Cup qualifier against Kazakhstan next month.
Last month, Trapattoni was in Donegal where he announced his squad for this week's friendly against Serbia. He spoke about the other three's futures, but threw a wobbler when asked whether or not he was confident that Given would be available for the next campaign. Trap told this writer: "I know you have to write your newspaper…and blah, blah, blah, blah.
"Do you know what the weather will be like tomorrow? In Ireland maybe you can but not in Italy. Ah please!"
This morning, Marco Tardelli reiterated the comments made yesterday by Trapattoni, expressing confidence that the senior players would all be available.
This evening, through a press release from the Football Association of Ireland, the Ireland manager paid tribute to Given. He said: "I understand the difficult decision that Shay had to make, and appreciate all of his efforts during his international career. He is a strong player, with a great character and his love of playing for his country always shone through. It has been a pleasure to work with him during my time with the team.  I wish him the very best in his future."
Posted: 7:38 pm August 13, 2012
A talented Donegal GAA player, Amber Barrett took the decision to concentrate on the Ireland Women's football team last...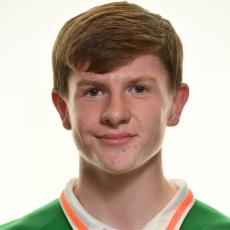 O'Reilly is currently a member of the Finn Harps U17 squad and will remain with Declan Boyle's outfit until...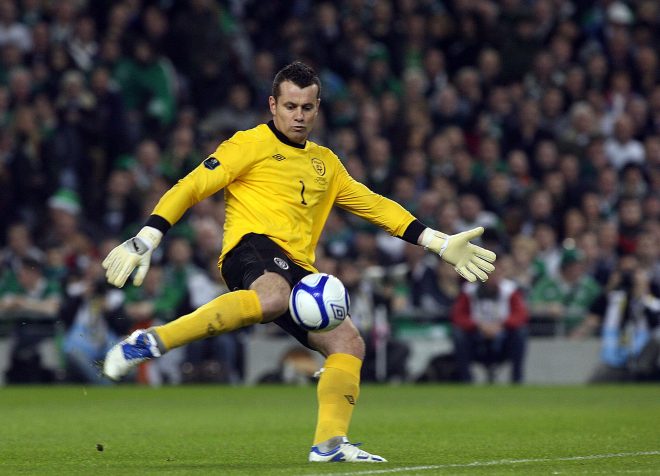 Shay will be kept busy these next few weeks preparing for Lifford's takeover of Dublin on March 3.