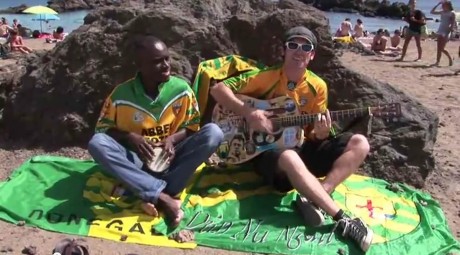 BY SEÁN P. FEENY
AFTER only one week on YouTube, Rory Gallagher's online hit Jimmy's Winning Matches has received nearly 100,000 hits and counting.
The demand for a single release of online anthem was so high, that Rory spent all week recording the song in the studio and released on iTunes yesterday (Thursday).
With already such a phenomenal amount of hits on YouTube it is expected that Jimmy's Winning Matches will storm up the Irish iTunes charts and we want you to get behind Rory Gallagher and get Rory & The Island's song featuring Jimmy from Senegal to Number 1.
The Kilcar man said he never expected the song to be such a hit. "I thought it would be a bit of a laugh amongst friends and maybe get 1,000 hits, but I never expected this."
Rory said he was actually enticed by one of the Donegal stars to go into the studio and record the song. "Mark McHugh sent me a message saying the team was listening to the song and told me I should get into the studio and record it properly.
"I had a couple of drinks in me when I replied to Mark and I agreed to it, as well as agreeing to give the Donegal team 25 per cent of the record's proceeds if they beat Cork and 50 per cent if they win the All Ireland," he laughed.
Rory said other players such as Eamon McGee and Karl Lacey have also been in contact to share their appreciation for his song.
Another well-known sports figure from South West Donegal to get in contact with Rory was none other than Everton's Seamus Coleman.
"He sent a message from the Irish training camp in Belgrade during saying he enjoyed the song and was listening to my other songs on YouTube which was very nice.
"Seamus even said that he'll try and get down to my concert in The Carvern when I play in Liverpool in November," he said.
Posted: 11:34 am August 16, 2012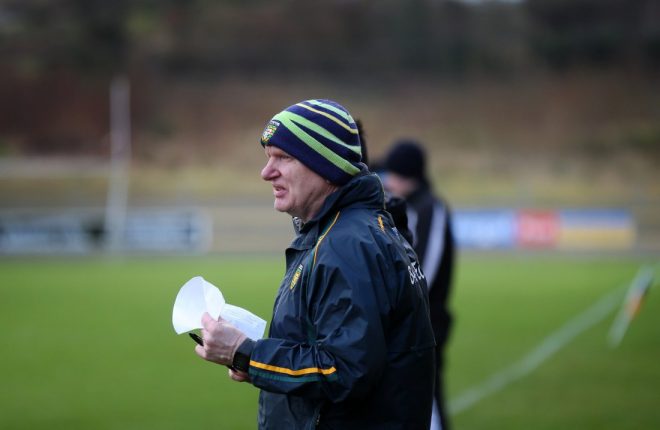 Bonner is favourite to replace Rory Gallagher
County Board now searching for a replacement.
Rory Gallagher resigns as manager