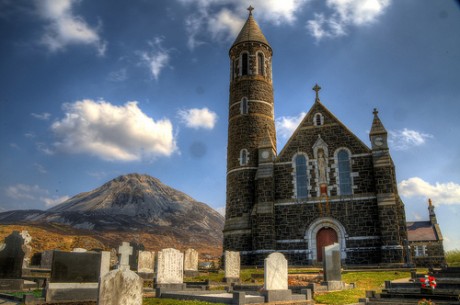 THE 27th Féile an Earagail in Dunlewey will be  held this weekend. The official opening will take place in the Community Centre, Dunlewey tonight (Friday) at 8pm.
The theme of the féile is Coláiste Samhraidh Dhún Lúiche 1972-2012.  Tomorrow ( Saturday) at 11a.m there is a choice of three walks. There will be a historic one-mile trail, a scenic four- mile lap of Dunlewey Lake or Eas Mór three miles hill/road scenic trail.
Other events lined up on Saturday include, Coffee Morning with music at Dunlewey House at 12 noon and this will be followed by Nature Trail, Scavenger Hunt, with fun and games.  
At 3.30pm there will be Childrens' Sports with races and games with prizes for all. This will be followed at 5.30pm by the annual football challenge.
At 9pm a Monster Bingo will be held in the Community centre with a total of €1,500 in prizes. At 10pm there will be an Oiche Gaelach, with music and craic.
There is a wide range of activities taking place on Sunday with a Family Fun  Day from 2 to 6pm and a Treasure hunt (4pm). This will be followed at 4.30pm with the Strongman Event.
At 10pm in McGeady's a night of music and craic will take place with adult Fancy Dress and Mr. and Mrs. Competition. The festival continues on the Monday Bank Holiday with the annual walk from Glenveagh to Dunlewey.  
At 6.30pm the Slow Bicycle Race, the Tractor reversing Competition, JCB Skills will take place. At 6.30pm there will be a Children's Fancy Dress and at 10pm music will be held in McGeady's.
 
The festival will come to a close with a dance in the Cúirt Hotel with music by John McNicholl and his Band.Details regarding walks etc available by ringing Mobile 087-6204075, or Tel (074) 9531900.
Posted: 11:28 am August 3, 2012