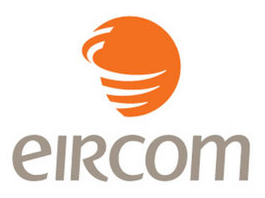 BY CATHERINE COOK
THE ongoing theft of phone cables containing valuable copper wire from locations across the Fanad Peninsula has been strongly condemned.
Since the start of the month hundreds of metres of the cable have been removed from communications poles, leaving dozens of households with no phone service.
The issue is one which has been plaguing residents there for at least two years and calls have now been made for gardai to do their utmost to catch those responsible.
In a statement to the Donegal News, Eircom confirmed that in just two weeks, almost 700 metres of copper wire has been taken from the Fanad area.
 
The spokesperson outlined: "Some 360 metres of cable was stolen in Tamney last Thursday, August 2. Replacement cable has been ordered and our contractors are working to remove a number of trees in the area to facilitate the cable installation.
"Approximately 20 customers have been affected by the theft and we are working hard to restore service to our customers as quickly as possible. This is the third cable theft in Tamney this year.
The spokesperson continued: "Separately, 270 metres of cable was stolen in Kerrykeel on Tuesday affecting eircom services to approximately 12 customers. Replacement cable has been ordered."
The Eircom spokesperson has said they are liaising with local Gardai who are investigating both thefts and concluded: "We encourage anyone who has information on the thefts to please contact the Gardai."
According to locals in Fanad the culprits are well-known and are from the local area, however, the substantial decrease in garda manpower in the area over recent years, is being cited as the reason why the thefts are continuing.
One local stated: "The general belief is that the people who are doing this are from the area. No sooner are the lines replaced – and that is taking a considerable time in itself because there is damage being done to junction and connection boxes – than the lines are cut down again."
It is also understood that the culprits are becoming increasingly brazen in their thefts of the copper cable. In one incident last year they were disturbed and fled an isolated area near Portsalon from where they were taking cable. They returned the next day, however, and removed the copper wire.
Posted: 10:20 am August 13, 2012