BY SEÁN P. FEENY
A DONEGAL native and her Dublin husband have turned a culinary hobby into a successful business which is about to take a major leap.
Claire Moran (nee McNelis), originally from Ardara, and her husband Kieron are the couple behind the County Cavan based business Moran's Homestore, a range of homemade chutneys, marmalades, jams and relishes.
The couple, who both met each other while studying at Dublin's Institute of Technology Cathal Brugha Street campus, started the range two years ago as a hobby and now they are on the verge of moving into 3,000 sq ft production premises.
Claire graduated with a degree in hotel management and business studies, Kieron trained as a chef, a perfect combination for this venture.
It was during their nine years in Galway, where Kieron was executive chef to two hotels, that Kieron was able to perfect his future range, concentrating on making everything for his hotel restaurants from scratch.
When the couple moved to Cavan they were both in full-time employment, but began making a small number of different jams, chutneys and marmalades as a hobby.
Claire said: "We started it as a hobby selling six products at our local farmer's market, now we have 16 different products in 30 stores all over the country from Cavan, Sligo, Monaghan, Longford, Kildare, Meath and Dublin – but not yet in Donegal.
This weekend Claire and Kieron presented their products to visitors of the Taste Of Donegal Food Festival in Donegal town.
Claire said: "This is our second time at the Donegal town festival and it's been really enjoyable.
"Obviously as a Donegal native I want to get our products into my home county and we were approached by a lot of companies during the course of the weekend.
"It's these events all over the county that really benefit us."
Two years on Claire is now working full-time with Moran's while Kieron is still working as a chef on a part-time basis.
"From the start we just kept experimenting and when people asked us at the markets and festivals if we made a certain product, if we didn't we went home and tried it," she said.
Claire said it is due to events like Taste Of Donegal that the demand for the products has increased and led them to moving their business from home to a 3,000 sq ft production area in Cavan.
"Besides starting it off as a hobby, we knew the best thing to do was building the business slowly and we also got the public involved as tasters through facebook," she said.
The couple has utilised the social network for various things from providing menu ideas for their customers and even inviting people to send in their own ideas.
"We have received a lot of great feedback through our facebook page and people even came up to Donegal this weekend as they knew we would be at the food festival, so it's nice that through promoting our own products we were able to promote my native county," said Claire.
"Now that we are moving into the new production premises, we will be upping our products, but still cooking them in the traditional way in our pots with wooden spoons and pouring them into jars from hand.
"This will be a big leap for us, but we will be able to cook a lot more in a lot less time which will be very important for our business as we have turned so many companies down as we were not able to cope with the high demand," said Claire.
The daughter of Gerry and Bríd McNelis said the couple always knew if they could build the business little by little during a recession they could turn it into a very successful business venture.
The products and flavour Moran's Homestore now produce and stock is now very varied.
Claire said: "We offer a wide selection of jams and marmalades, including family favourite flavours like Raspberry Jam and Strawberry Jam together with mouth watering flavours like Rhubarb and Ginger Jam and Whisky Marmalade.
"We also make Blackcurrant Jam, Blackberry, Blood Orange Marmalade, Seville Orange Marmalade and Pink Grapefruit Marmalade."
The Morans lay huge emphasis on sourcing as much of their ingredients locally as possible.
"All our ingredients, apart from the more exotic ones, are fresh and sourced here in Cavan, which is great as we have been able to support the local economy and we are very conscious of that fact," said Claire.
Moran's Homestore's demand increased so much so that one local Cavan ingredient provider in Virginia had to erect a second polytunnel. "This man was only growing products as a hobby and due to our demand he has also been able to turn it into a business," she said.
The Morans hope to expand their business and sell their products in every county in Ireland before getting into the export market to the UK and the United States.
"We definitely want to expand, but we also want to ensure that we continue to produce our range in the traditional way while still staying very competitive," said Claire.
If you would like to find out more about Moran's Homestore why not log onto www.moranshomestore.com or facebook.com/moranshomestore
Posted: 3:39 pm August 30, 2012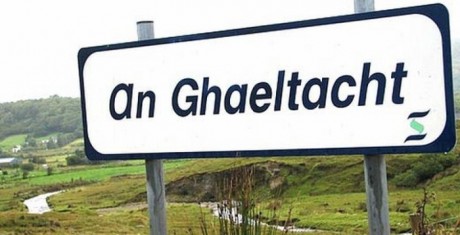 IRISH colleges in West Donegal have been welcoming students and with numbers remaining strong it looks like the local...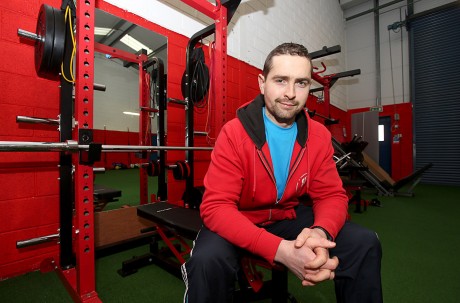 THIS afternoon a Letterkenny-based father-of-one fulfilled a longtime ambition of opening up his own gym having taken the brave...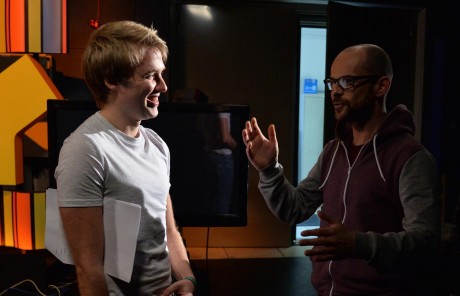 A YOUNG Donegal man has taken a career break from teaching to become the newest face of Children's Programming...