THE last time I put some words out there I was planning to head up from our training camp to the village.
I did that – it involved about 8 athletes and myself in the parade,l ed out by Katie Taylor. There are no airs or graces with her, just a grounded girl with a job to do here in London in the coming days.
People seem to have had a positive reaction to the opening ceremony. Of course you definitely see the proceedings much better back at home, but adversely we are there in the middle of it which gives a different experience – I can now say that I heard the Arctic Monkeys etc.
BBC seem to be doing a mighty job as host broadcaster and in downtime – of which there is little – I catch that.
Hopefully one of the absolute legacies of these Games will be that young people will be inspired to participate in an activity that they have just seen on TV.
We get the Irish papers everyday, both in the camp and the Village, and there are the articles about childhood obesity, sports funding, support etc etc. I have read them all before and honestly I don't see the support for the club/school support structured link that needs to happen.
What's the problem? Well it has to be a stated national Government-led educational departure approach with no more silly launches of this and that, led out by somebody in a new shirt and tie plus a grand suit that within days are forgotten about.
It's really hard when you care, you understand, you see what is happening and you witness the benefit of exercise, both mentally, physically and socially. Thank goodness for the parents and the teachers that do care and the volunteers too – the country owes them big time.
All going smooth in the camp with the training with everyone bar possibly 2 in moving into village again. It's about an hour twenty on the train right to the door.
The village houses some 15,000 people – coaches, athletes, officials and is a busy, daunting place. It is a high performance environment with the greatest athletes in the world from so many disciplines representing 206 countries.
Security is very evident not invasive led by the army and police supported by volunteers – thousands of them – and it must be said, loud and clear, doing an unbelievable job.
They are all here, in all human shapes and sizes relative to the particular sport: from chinese gymnastics to giant NBA basketball stars of the Dream team and lording it over the lot the biggest global hit of all – yes, you have guessed it, Usain Bolt. Usain is needing the protection of his fellow Jamacian athletes most of the time.
You'll find him in the McDonald's section of the massive canteen if you want to hang around. I know, I know, I know… but when referencing the Bolt man all the script goes out the window.
Will he win the 100 metres? At this moment I'd say yes. It's a must see.
I watched the cycle race which skirted at the top of our road here in West London – that was an experience on so many levels. The crowds – they say 1 million – were out on the route and the policing of the event was class.
The English people have got into these Games in a most positive manner. You attempt to live in this Olympic thing, this massive global bubble, as if it is normal life. Sure, you have been here in this environment since '99 but it's exciting to the extreme still yet challenging always different and you are just so delighted it's in London.
It kicks off for us Friday with 3 athletes in competition with Tori whose birthday it was yesterday, in action on Saturday morning.
Well done Chloe huge respect for her and the Magees. I was in Beijing as was Chloe, but we never got together to chat really, so got to know them this time and I'm glad of that.
I can't leave without mentioning the young athletes back in Finn Valley who once again excelled in nationals over the weekend in Tullamore. And at quiet times removed I think about how privileged I am to lead these people, dedicated community volunteers who in their own way give so much of themselves to coach the young and indeed thankfully more so in recent times.
It's relating to them as much as anything that drives me on.
Respect.
Patsy McGonagle,
London
Posted: 11:06 am July 31, 2012
The finals take place tomorrow from 10am tomorrow in the National Indoor Arena, Blanchardstown.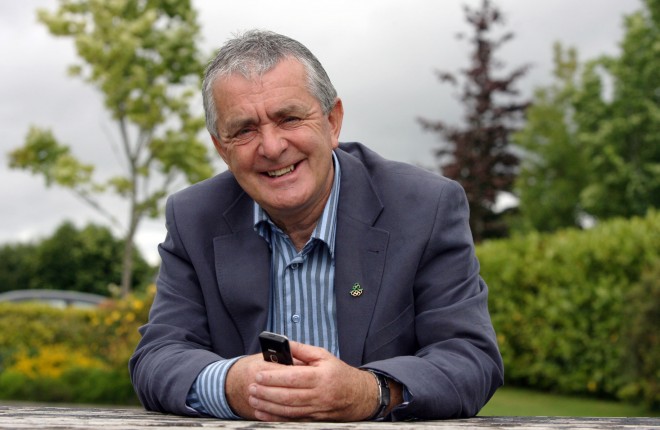 Patsy McGonagle today announced that he is stepping down as team manager to the Irish Athletics team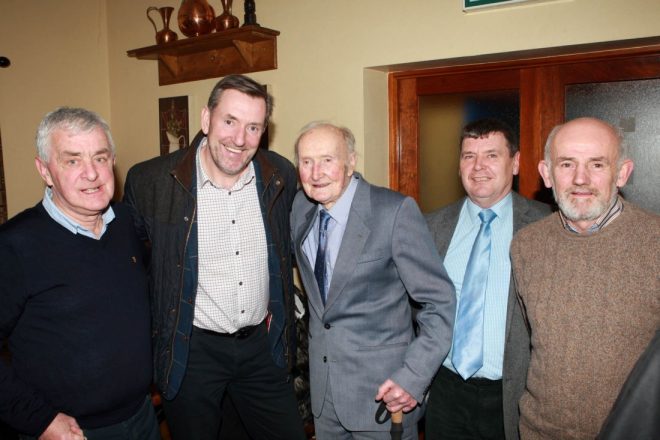 Cyril O'Boyle's funeral Mass takes place today, Friday, at noon in St Columba's Church, Glenswilly, with burial afterwards...