BY SEÁN P. FEENY
TG4's hugely popular Irish dance competition An Jig Gig is all set to return to our television screens and it now looking for Donegal talent to audition.
An Jig Gig is a one-of-a-kind competition which allowed dancers from all organisations, traditions and age groups to compete directly against one another.
Over the past three years thousands of Irish dancers have applied for An Jig Gig, hosted by Róisín Ní Thomáin, in their quest to be crowned TG4's Best Traditional Irish Dance Act.
The dance acts have come in all shapes and sizes, from solo dancers to large dance troupes, and it is the first Irish dance competition that sees dancers of different ages, styles and organisations battling it out head to head on the same stage.
The show has featured a lot of Donegal talent in the past, most notably Scoil Rince McNelis Cunningham and Rince na dTrí, who both made it to the final in last year's Season 3.
Judging the talent from around the country again is, of course, Donegal's own Irish dance superstar, former Riverdance principal Breandán de Gallaí.
"Last year quite a few Donegal-based acts made it through to the finals. I am currently working with a gang of young dancers from Donegal and Derry, the dancing talent in the North West is something else and I'm hoping for more of what we saw last year in Season 4."
A lot of acts featuring on the show have taken their dance skills and tried to break new boundaries when it comes to traditional Irish dance.
Breandán knows exactly what that is like as he has been there and done it with his successful show Noctú, which spawned a television programme and a subsequent tour.
"I think a lot of the participants realise that I am a fan of dance that pushes the boundaries. I always enjoy traditional routines that are well-rehearsed and polished, but tradition should always evolve and the cleverly conceived routine will always capture my imagination."
Having seen how far Irish dance can be pushed in the past seasons, Breandán and his fellow judges former Riverdance and Lord Of The Dance principal Dearbhla Lennon and for seán-nós champ Labhrás Sonaí Choilm Learraí will be looking for that 'extra something' this season.
Breandán said: "The standard on An Jig Gig gets better and better each year. Here is a platform where there really are no rules. That said, 'mixing it up' has its risks, so I would suggest contestants go about it wisely."
Posted: 6:23 pm May 20, 2012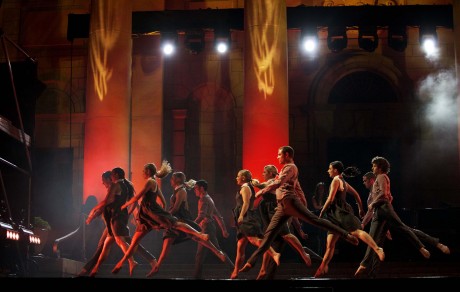 A SHOW devised by a renowned Donegal choreographer for the opening of the 2012 Fleadh Ceoil has been shortlisted...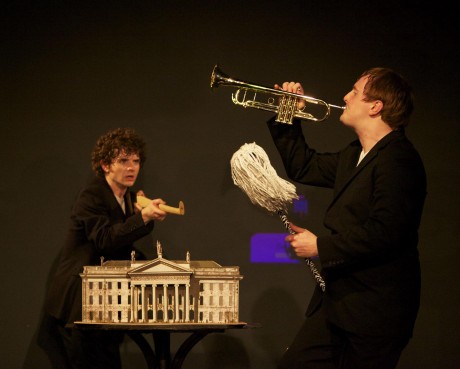 A NEW play telling the story of the 1916 Rising in a very unique 'Vaudeville' way, starring a young...