BY CHRIS MCNULTY
c.mcnulty@donegalnews.com
Sometime around 2pm on Monday afternoon, the mobile phones of two local athletes buzzed with a piece of news that would define their season.
The Olympic Games women's marathon beckoned on Monday afternoon for three of four athletes who had made the two hours 37 minutes A standard set down by Athletics Ireland.
Just three places could be filled, so there was ecstacy for three and agony for another.
Letterkenny woman Caitriona Jennings was sitting at her training camp in the Portugese resort Monte Gordo when her phone flashed. It was an hour later than she'd expected.
She was with Linda Byrne when the call came. It was Kevin Ankram, Athletics Association of Ireland's Director of High Performance.
"You've been nominated to the Olympic Council for the women's marathon," said Ankram.
As the AI official ran through some formalities, Jennings' mind started to wander to London…
Byrne was a certainty to get the nod having been the first qualifier last October.
Sure enough, Byrne got the call. The duo returned to their training camp with a renewed sense of purpose.
Meantime, back in Ireland, Ava Hutchinson and Maria McCambridge waited patiently for the news.
Dubliner McCambridge was sitting in her car on the driveway of her home at Illistrin in Letterkenny when her phone flashed.
She'd been out doing some training around the roads of the Cathedral town and popped into town to buy a pair of runners. Her mind was on London, treating herself to some new footwear in anticipation of the call.
It was Kevin Ankram, Athletics Association of Ireland's Director of High Performance.
"You haven't been nominated…," began Ankram. Her heart sank. The dream was over.
McCambridge's bid was made on March 18 at the Rome Marathon. She posted a time of 2:36:37 – well inside the mark.
The last few weeks have been agony, but she trained confidently, pounding the streets of Letterkenny constantly dreaming that she was heading up The Mall on August 5 in front of the throngs lining London's historic streets.
On Monday, though, her dream was taken in one swift phone call.
"I was pretty gutted," Letterkenny AC's McCambridge said this week.
"At the same time I'm glad that the decision has been made now and it's over with. It hasn't been nice this last couple of weeks: one minute you think you have a great chance of going; the next you begin to wonder if they'll go on times and you'll miss out."
Olympic heartache is nothing new for McCambride. She ran in the 5,000 metres in Athens in 2004 – but not before a gut-wrenching experience. She'd ran the A standard for the race, but the Olympic Council of Ireland refused to select her as she was narrowly outside the qualifying deadline.
It was considered an early deadline. Too early of a deadline indeed. Her club, then Dundrum South Dublin, lobbied, but her eventual inclusion only came after she made a personal plea to IOC President Pat Hickey.
This time it felt different. Maria felt right.
"I was training as if I was going to London; I had to do that because it's such a short timeframe," she said.
"I was doing a very specific ten-week programme and now I was in week 11 and now on base training with hills.
"I was ready to move onto very marathon-specific training and I felt in a great place, progressing well."
Caitriona Jennings was the late comer to the party, but she was more than fashionably late.
At Rotterdam in April, she crossed the line in 2:36:17 – the second quickest of the quartet.
Remarkably, Rotterdam was only her second ever marathon. Her first was Dublin last October.
"Once I crossed the line in Dublin, I knew I could make the time," she said. "I ran Dublin for the experience and I learned so much from it. I had my sights set on it from a while back – I didn't want to run a marathon until I knew I could do a fast one."
While McCambridge is from Dublin and running in the black and amber of Letterkenny, Jennings hails from Letterkenny and now runs for Rathfarnham. She is a sister of former world rowing champion Sinead Jennings. She comes from a winning background.
Monday's call means she'll join that elite list of Donegal folk to have competed at the Olympic Games.
"It was just delight and relief," she says of those initial seconds after learning that she'd made it.
"I had decided to train as if I was going – to give myself every chance. I'd only have lost out on valuable time otherwise.
"I started getting quite nervous coming up to the time on Monday. All sorts of thoughts were going through my mind. I was just so relieved to have made it."
The selection criteria used for Monday's picks were based on five guidelines: consistency and repeatability of performances in 2011/12; relevant statistical data/rankings; athletes' 'on-demand' performances at previous championships; competitive record of athletes against one another; and the athletes' 'final phase' readiness.
McCambridge, however, was a little skeptical.
"I think it went on times," she said.
"I felt I had ticked all the boxes with the criteria. My interpretation and theirs seems very different. I try to be objective and would be my own biggest critic. The selectors took a different view of it and that's that."
Despite the right of appeal being open, it's not a road down which she wants to travel. She said: "It wouldn't make a difference. The girls don't need that anyway. They need to be able to focus now and they need the support of everyone.
"I had a bad day on Monday, but I'm clear headed again."
Back in Portugal, Caitriona Jennings was thinking about London, but McCambridge was in her mind. As unfair as it may have seemed, someone had to miss out. Jennings said: "My heart goes out to Maria, she is a phenomenal athlete and is so unfortunate to miss out on it."
In a brief few moments on Monday, the thin line of athletics was drawn. Agony and ecstasy combined to outline the sport's sometimes fickle ways – and it all came down to a phone call.
Posted: 11:00 am May 25, 2012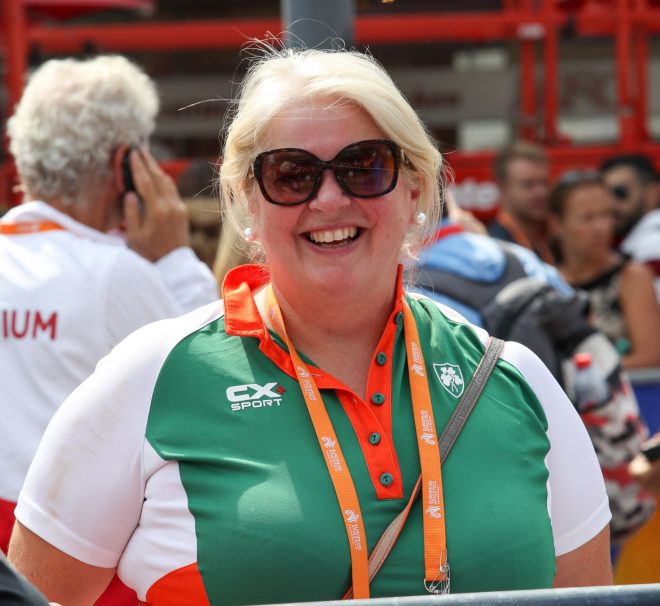 When Team Ireland flies out to set up base on foreign soil again, the desire to succeed and close...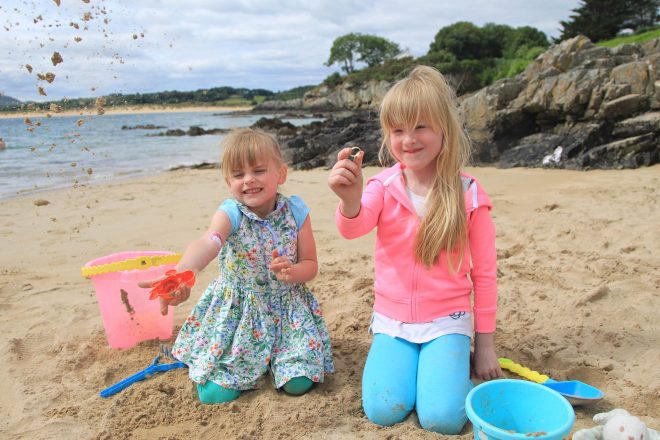 Gary noticed the marriage ring missing from his finger on Friday evening, June 29, after spending much of the...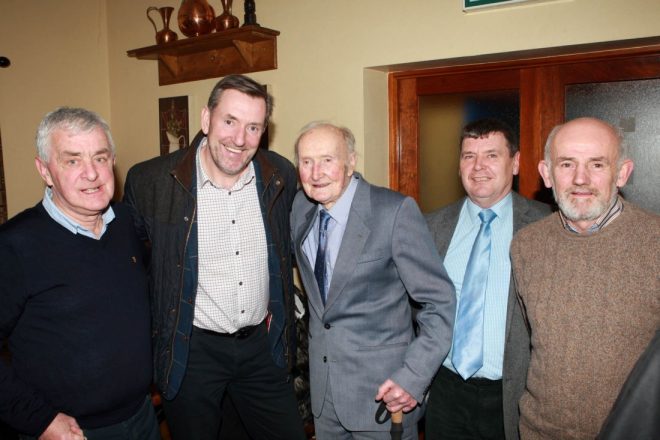 Cyril O'Boyle's funeral Mass takes place today, Friday, at noon in St Columba's Church, Glenswilly, with burial afterwards...