BY CHRIS MCNULTY
DONEGAL forward Patrick McBrearty won't be deterred from facing Derry on June 16th by exam pressures – but the Kilcar teenager has taken a break from social media until after his Leaving Cert.
McBrearty begins his exams on June 6th and doesn't finish until after sitting his Construction Studies paper on June 14th – just 24 hours before Donegal face Derry in an Ulster quarter-final in Ballybofey.
"Last time on this until after the leaving, so the best of luck to everybody doing exams this year and hopefully everybody gets what they want. Thanks for all the messages again and see yous all on the 15th of June! #AdhMhorGachDuine," McBrearty tweeted to his 2,164 Twitter followers on Monday.
Although kept scoreless on Sunday in Donegal's facile preliminary round win over Cavan, McBrearty was still a pivotal figure in the Tir Chonaill attack. It was he who was fouled for the crucial first-half penalty netted by Colm McFadden.
He said: "I was happy enough with my own performance, but I'd like to have got a couple more scores. As long as the team won I don't mind and we'll turn the attention now to Derry in a few weeks time."
McBrearty has been training just once a week with Donegal over the last couple of months and while team-mates were enjoying the surroundings of the plush Slieve Russell Hotel in Ballyconnell on Saturday night, the young forward's head was buried in the books.
He said: "It's demanding. I was even studying at night in the hotel. It has been looming over me for a while. I can't sit down at all and I'll be glad to get it over and done with."Jim has been very good with it and I'm very thankful to him for that."
Sunday's Ulster opener was likened to a challenge game in the second-half, but that take on the game isn't one that McBrearty agrees with, despite Donegal winning comfortably 1-16 to 1-10.
He said: "It didn't feel like a challenge out there. Every man is feeling the bumps and bruises and there are a few on the physio's table.
"Cavan were impressive in spells and you can see that they're making strides. In the next three or four years they'll be a big force coming through in Ulster."
Parachuted into the senior squad for the much-maligned preliminary round win over Antrim in Ballybofey. He had himself a dream summer last year as Donegal won Ulster.
He said: "We have come a long way since this time last year. Winning the Ulster title has given us a lot of maturity."
Posted: 2:00 pm May 25, 2012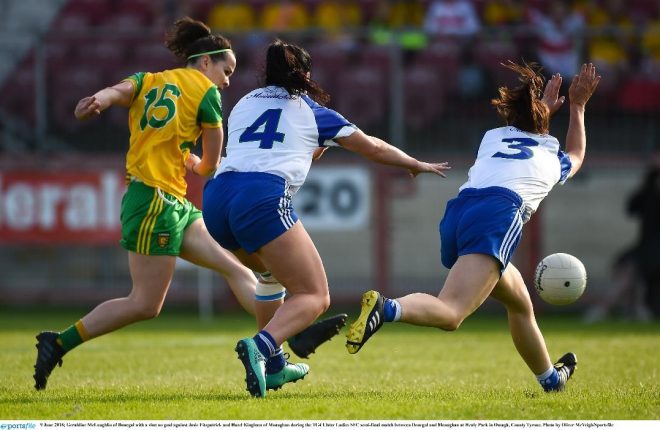 Geraldine McLaughlin is back to her devastating best and is gunning for Ulster SFC glory once more.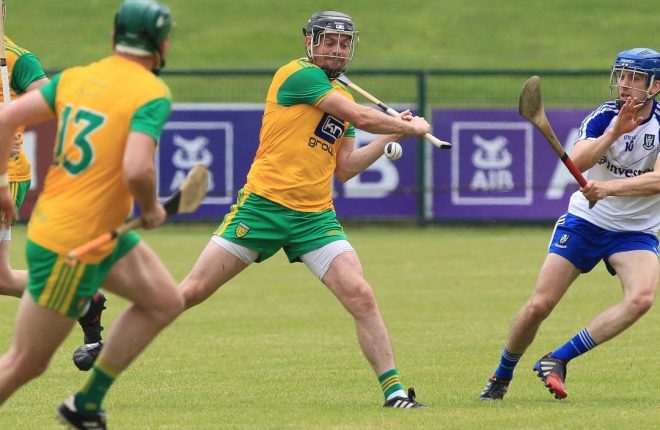 Coulter and Donegal will face Warkwickshire next Saturday.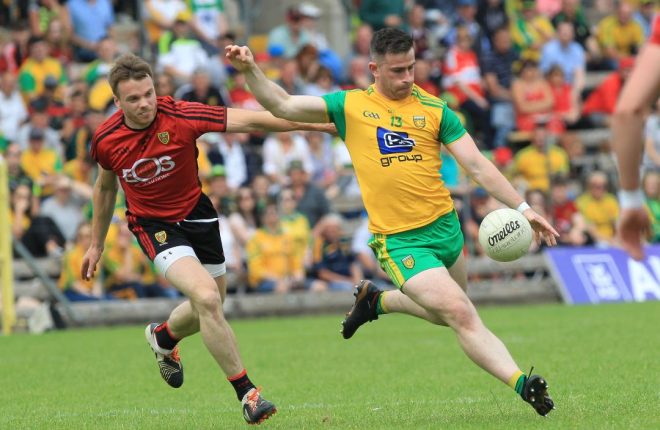 Patrick McBrearty's form to date this campaign has been simply sensational.