THREE WEEKS ago, I popped off to MacCumhaill Park for the big Finn Valley derby, the first of the season between Sean MacCumhaills and Glenfin.
MacCumhaill Park was its usual Friday evening hustle-bustle.
The reserve game had just reached its mid-way point as I pulled in; over in a far corner of the training pitch a group of young girls were warming down a training session; in another the underage hurlers were pucking away in the evening sun. This, as players and supporters were arriving for the senior game.
A tailback of traffic left us cursing our laziness – 'should have parked across the road' I thought as the never-ending queue remained at a standstill, the gridlock worsening by every passing second. The labyrinth briefly cleared and I managed to get nosed in to a corner bemused at the unusual impediment snaking round the clubhouse.
"Wouldn't have been like that if McCormick had been here," ventured Eddie Walsh as I dandered up to the gate.
A fortnight later, I found myself filing into the McCormick house in Goland, Ballybofey, to pay my last respects to the late Seamus McCormick.
Seamus passed away last Thursday in Letterkenny General Hospital following a brief illness. It seemed quick; too quick, for we'd not perhaps realised that the end was nigh in the weeks previous.
They don't make men like Seamus McCormick anymore – and more's the pity.
At both the wake and the funeral on Saturday, everyone had their own Seamus McCormick story; their treasured memory of a man who was part of the soul, part of the fabric of MacCumhaill Park.
My own favourite goes back to my early days in this job. Covering the beat in the Finn Valley, Seamus was one of the first people I got to know well around MacCumhaill Park.
Never a game went by, but the paths would cross. On one of my first days in the press box there for a big game, Seamus was playing the role of the tannoy announcer.
Ever the diligent car parking attendant too, though, he was keeping a close eye on matters below the press box and one poor soul had managed to slip in unnoticed.
Seamus was quick to the mic and promptly ordered the owner to removed his vehicle as it was 'causing an obstruction'. The call went unanswered – as did a couple of further announcements.
Still, the obstruction stood, but with a wry smile, Seamus marches in past those of us perched on the lower deck of the press box, graps the mic "Attention, the owner of car number X..your car is on fire at the back of the terrace!"
"That'll get him," observed the quick-witted McCormick as he filed out, contentedly looking down through the bars as the chagrined driver managed to eventually park to his satisfaction.
That was just one anecdote that has been recalled over the last week.
Anyone who was a regular attendee at Sean MacCumhaill Park will have been familiar with Seamus McCormick. He was, for all intents and purposes, Mr MacCumhaills.
He was a champion of the sometimes forgotten Scór competitions, and helped keep them alive over the years – some of Ballybofey's finest musical talent found first voice at the Scór events he so proudly promoted.
His other big love was hurling – and I'll never forget the sheer, raw delight in his eyes as he talked about MacCumhaills' first senior hurling championship win in 2010.
Along with Justin Brady, he'd flown the hurling flag at the club during the dark years – and how he enjoyed the view from the summit.
The morning of a big match, his ritual was the same: Mass in St Mary's Church for 8am along with his trusted companion and good friend Eddie Walsh; then over the bridge to help get their beloved ground in shape.
Long before the thousands packed onto the terraces, the morning dew was fresh on the hallowed sod as the early chill fluttered in the flags which Seamus religously them on the Town End.
The small jobs are sometimes the biggest and Seamus McCormick could never be found wanting at his beloved MacCumhaills.
Whether it was those early morning shifts helping to get things in order; helping to clear up afterwards; or, where he was best known, in the car park making sure all was in order (and God help anyone who was in without a pass!), he was at ease doing his bit, pulling his weight.
The esteem in which he was held was reflected in the numbers who turned out last week. The MacCumhaills club flag draped over his coffin; a jersey was carried to the altar; and guards of honour were formed at both St Mary's Church Sessiaghoneill and outside his beloved MacCumhaill Park as he made his final journey past the ground, this time with the flags poignantly at half mast.
Later that evening, MacCumhaills players donned black armbands in his memory.
Every club needs a Seamus McCormick.
But, then, there only will ever be one – and he'll be sorely missed by all who knew him.
Ar dheis Dé go raibh a anam.
DONEGAL'S TOP TEN
DONEGAL'S Gaelic Games administrators have come in for a fair share of criticism of late, but there was some good news last weekend when new GAA President Liam O'Neill announced a raft of new committees. Some ten Donegal people are on a varying array of committees, which is surely a hat tip to the standard of officialdom is available in this county.
The likes of Crona Regan, Ed Byrne and Naul McCole have all had their stints, of varying lengths, on the Donegal Executive; some of the rest are sitting members of the Donegal executive; others have graduated to the national level by-passing a stint at the Donegal top table. But the likes of Liam Ward and Elizabeth Doherty have proven extremely capable club officials – and will prove to be good representatives on their respective committees at Croke Park.
It's a fine representation for Donegal to have so many on these committees. Sometimes we can be too critical of our organisers and administrators.
In this instance, we must congratulate and wish all of them well.
There are some things that you can have too many of – not good administrative people.
c.mcnulty@donegalnews.com
Posted: 1:52 pm May 5, 2012
County Board now searching for a replacement.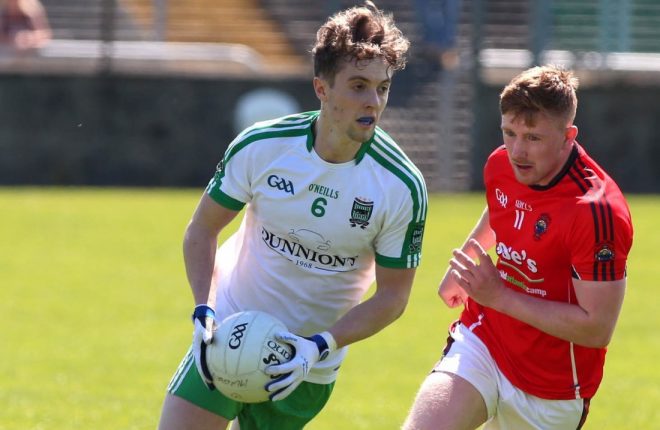 SEAN MacCumhaill's manager Stephen Friel is hopeful that his team have finally found form, after romping to victory over...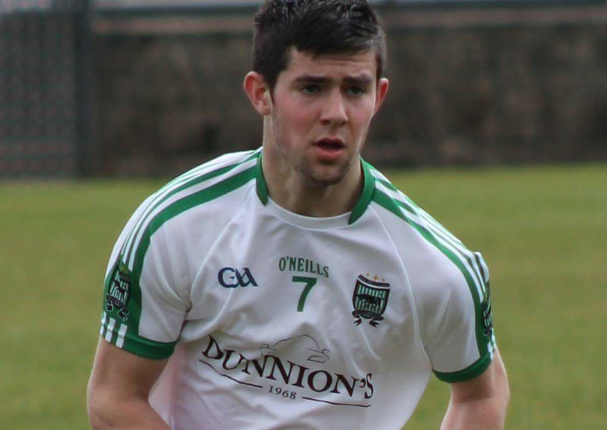 Conor Griffin gave us an insight into the Sean MacCumhaill's dressing room