BY CHRIS MCNULTY
MARK English is closing in on securing Olympic 800 metres qualification after a stunning run on Saturday evening in Belgium saw him shatter his own Irish Junior record.
The Letterkenny AC runner comfortably won the 800m at the International Flanders Athletics Meeting (IFAM) meeting in Oordegem, Belgium in a mesmerising time of 1:45.77.
The run saw him shave over a second off his Irish Junior record of 1:47.09, which he set in Kessel-Lo last year, and also move into fifth in the all-time Irish list, moving Marcus O'Sullivan's 1:45.87 down to sixth.
With the time, the 19-year old DCU student achieved the A standard for the European Track and Field championships.
Already, he has booked his place at the World Juniors in Barcelona in July, but all of a sudden the 2012 Olympic Games in London are becoming a possibility. English is now within touching distance of the 1:45.60 Olympic 'A' Standard – indeed, he is just 0.17 seconds away from reaching that magical time.
"Another race now and I'd be confident he can make that extra half a second," said his coach Teresa McDaid.
"His goal this season is the World Juniors, which are in Barcelona in July. The plan was always to focus on the Juniors and if he hit the 'A' standard, so be it. I felt myself that he was going to under 1:46 this weekend."
English had over a second to spare from South African Reinhardt in Saturday's race which, coming at this stage of the season, is a real shot in the arm.
McDaid said: "He was very comfortable afterwards and he was cruising, he said, coming down the home straight, so I'd like to think he can go quicker."
His Olympic eyes were only ever on Rio in 2016, but now London has become a very distinct possibility for the precocious Letterkenny ace.
McDaid said: "To be able to go there, even to have that jaw-dropping experience of being in the Olympics would be unreal. It would be great for him to be going into it with no pressure on and just to be there to learn.
"I'd be very confident because it's early in the year yet; it's only May yet so he has plenty of time."
English achieved qualification for the World Juniors having made the qualification for that at a British Milers Club event on May 1st in Manchester.
His blistering run on Saturday in Belgium was not lost on Patsy McGonagle, the Finn Valley AC man who is the Irish Athletics Team Manager for the Olympics. McGonagle said: "That 1:45.77 from Mark English is right up there with the best ever Donegal performances of all time. It was a really, really impressive run."
English wasn't the only Donegal athlete to set records this week. Finn Valley's Sarah Mary Collins set a new Irish junior 5,000m record when running 16:41.29 at a meet in Koblenz, Germany, to take almost seven seconds off the previous best of 16:48.17 set in 2007 by Suzanne Huet.
And 16-year old Karl Griffin of Tir Chonaill AC set a new 800m Irish Youth record when he timed 1:49 at an Irish Milers Club event in Greystones.
Meanwhile, Finn Valley's Olympic-bound pole vaulter Tori Pena continues to grow in confidence. On Saturday evening in Chula Vista, California, Pena won her event when she cleared 4.50m – just 2cm off her Irish record.
Posted: 9:31 am May 28, 2012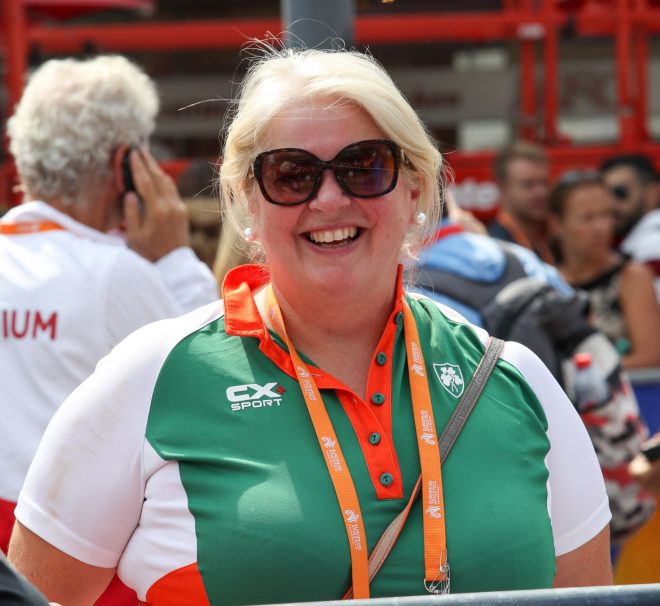 When Team Ireland flies out to set up base on foreign soil again, the desire to succeed and close...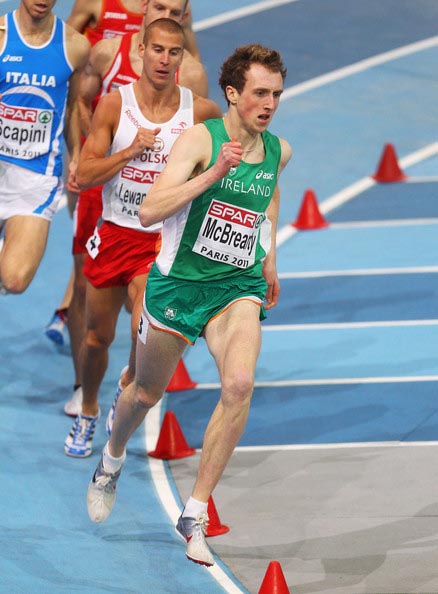 For seven months, the Letterkenny AC man was happy to stay under the radar and beaver away on the...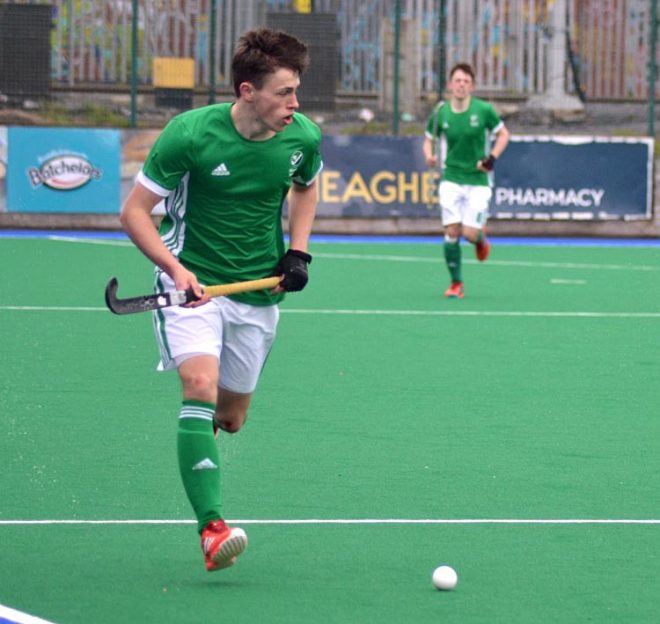 The fact that three Donegal players have made the Ireland U21 squad is a massive achievement for Raphoe Hockey...