BY CHRIS MCNULTY
RORY Kavanagh will step onto the pitch for the 100th time on Sunday – and the St Eunan's man will captain the side as he hits the century.
Regular captain Michael Murphy misses the game through injury, but Kavanagh – who was county skipper himself in 2009 – will lead out the defending Ulster Champions in Kingspan Breffni Park.
"We don't have a regular vice-captain as such, so Rory will be the captain for the Cavan game. It's a big day for him," confirmed Donegal assistant manager Rory Gallagher this week.
The Letterkenny ace says he has some unfinished business to attend to as he turns the clock into another championship campaign.
Although Donegal were kings of Ulster's castle last year, Kavanagh endured a frustrating year with a troublesome ankle injury and had watch from the sidelines in the second-half as Donegal crossed the drawbridge to glory in the Ulster final.
Now has he gets set to join team-mates Christy Toye and Colm McFadden in Donegal's '100 Club', Kavanagh has his mind on making amends for last year; not that it wasn't enjoyable, but the fit again midfielder wants to make a more telling imprint this time around.
"You always feel, when you don't finish a game like that, like there is unfinished business," says Kavanagh.
"You want to get back in because you want to be on the field and feel like you have contributed to the best of your ability. I didn't feel like that last year, but hopefully I can put it right this year."
This Sunday is a big day for Kavanagh as he lines up for his 35th Championship game for Donegal, and the magical 100th in all for the county seniors, but he hopes the landmark afternoon will be a memorable milestone.
Manager Jim McGuinness had a message for the 29-year-old: "I spoke to him about it and told him to make it count. He wants to remember it for all the right reasons, so hopefully he can do that."
Kavanagh's focus is on the job. Beating Cavan is all that will make Sunday a success.
"In the context of the game it'll mean very little. It'll be a proud moment for myself, but at the same time I have a job to do and that'll be the main focus on the day," says Kavanagh.
His debut was as a sub, for Christy Toye, in a League game against Cork in 2002.
"I remember just trying to adapt to the pace of it all – which was very difficult," he says.
"I was coming in against seasoned campaigners, so it was very tough. Mickey Moran brought a lot of that year's under 21 team into the seniors.
"I had a lot of ups and downs early on and they were hard times getting into the team. I was just making appearances here and there in the League. I remember it being very hard to get into a Championship team. I had a long wait on a Championship start and I had to be very patient."
It was June 2006 in fact before he started an Ulster Championship game, handed a start by Brian McIver again Down. He scored a memorable goal in Ballybofey that afternoon as Donegal squeezed through the door.
He says: "That day went well. It was brilliant to be given the start by Brian McIver and scoring the goal was a great experience too. We went on a run to the Ulster final that year, but we were beaten by Armagh."
Defeats to the Orcard are a recurring theme in Kavanagh's Donegal story, with Ulster final defeats suffered in 2002, 2004 and 2006.
"Listen, there's been a lot of ups and downs and a lot of final defeats to Armagh. They built a lot of character and a lot of spirit into this team though. We learned how to deal with a lot of disappointment."
Kavanagh was selected as county captain for the 2009 campaign by John Joe Doherty. That year's Championship left scars that were only healed last summer.
Beaten by Antrim in the first round in Ballybofey, Donegal did manage to recover, but were eventually dismantled to shreds by Cork in an All-Ireland quarter-final.
After that game, Kavanagh needed a break and spent the winter travelling the world with St Eunan's team-mate Damian McClafferty and the pair found themselves caught up in Cyclone Thomas while in Fiji for a spell.
The cyclone around Donegal had cleared too by the time they returned and Kavanagh eased back into the county scene again.
Kavanagh says: "After that game I went away for a while. I kind of got it refreshed and I needed that because I was at a low ebb.
"That was one of the reasons I went away for six months. I just didn't want to play League football. Coming back after the break it wasn't too hard to get back into it. The break was just something I needed."
Last year, the critical comments also swept into Donegal in waves, even though they were winning games – and even this time winning titles. Damned if you do and damned if you don't was how they must have felt at times.
"It hurt when we were winning games and we were still getting that level of criticism," admits Kavanagh.
"I felt it was unfair and over the top a wee bit, but other people would sit and enjoy that tactical side of things and the defensive system. It's all about opinions and we'll not get too worried.
"We're a tight unit and we'll just keep doing what we're doing. We're going to listen to what is said within the group and what goes on outside it we don't pay attention to."
In December, the Oaklands native wed Kathryn Russell. He turns 30 in August and talks like a man who knows time isn't on his side at this level.
However, the sixth class teacher in Scoil Colmcille is ready for another long summer – this time being involved for its duration; starting with game 100.
"Jim and the backroom team instilled a real work ethic into the team and we came from nowhere," he says.
"We brought that forward and every man wanted to play for the jersey. I think we restored a lot of pride in Donegal football.
"We came a long way in a few months. Jim has us believing again."
Posted: 4:00 pm May 18, 2012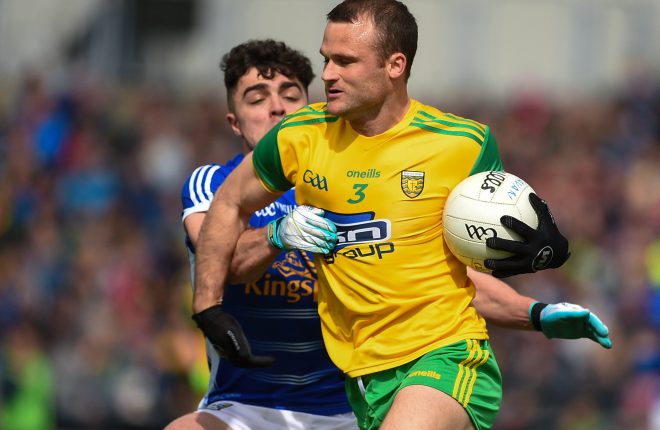 Donegal defeated Cavan by eight points last Sunday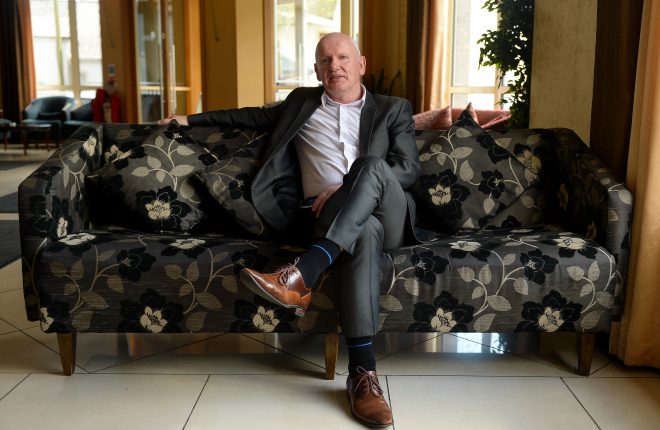 Donegal will take on Cavan in MacCumhaill Park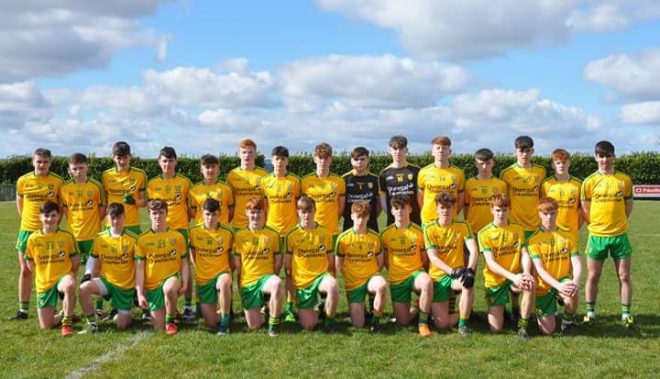 Brian McCabe hopes that home advantage will mean a good turnout for the Tir Chonaill youngsters.