BY CHRIS MCNULTY
HE SPENT 2011 in the unusual position of watching Kilcar's Championship sojourn from the terraces, but Eamon McGinley always had a longing to get back into the jersey of his home club.
A Garda based in Roscommon, the travelling had taken its toll and he transferred to Western Gaels at the start of last season. Western Gaels reached a Connacht semi-final, losing out to St Brigid's – but with Kilcar gathering pace in the Donegal championship, McGinley's mind was drawn to home and it's no real surprise that he's back on home soil.
The shifts have lengthened in recent weeks (he now does a ten-hour shift) and the cost of travel has rocketed, but home was always where his heart was – and tomorrow evening he minds the house as Kilcar welcome Malin to Towney for the opening duel of this year's RTE Raidio na Gaeltachta senior football championship (throw-in 6.30pm).
"Your home club is always your home club and you always want to go back there," says the Kilcar goalkeeper.
"I've been based in Roscommon for three years and it was more for handiness, I suppose, that I transferred to Western Gaels.
"I might have been working from ten at night until six in the morning and was driving two hours back. A combination of that, the cost and the cuts we're getting, I thought I'd give it a go.
"To be honest, I'm a little sad at leaving the boys down here because they've been great and Fergal O'Donnell is a superb coach. When you have someone like him teaching you, it's a lot easier.
"But home is home and to be honest the decision to get back to Kilcar was an easy enough one."
Kilcar are beginning to make inroads in Donegal football again.
Winning promotion back to Division 1 last year, James McHugh's side also reached the county semi-finals, losing out to eventual champions Glenswilly at the penultimate post.
McGinley watched with a little envy.
"It was disappointing for the lads to lose in the semi-final," he says. "I couldn't make it up that day because we had our own semi-final the same day. I was up to watch the quarter-final against Ardara and it was great to see them as a fan, even if I wasn't playing."
McHugh has enlisted the help of Donegal assistant manager Rory Gallagher, who has Kilcar in good shape and they've not look at all out of place in their return to Division 1. They have lost the services of former Cork panellist Conor McManus, who has transferred back down the country, but McGinley's return does give them a new-found steel in their rearguard.
"Kevin Campbell is an outfield player, but he did brilliantly last year – and he doesn't stop letting me know that he didn't concede too many goals," McGinley smiles. "He did great the whole way to the semi-final and deserves huge credit for that."
The commuting hasn't got any easier with the heightened shift hours, but McGinley is grateful to his sergeant for accommodating his travels back to Donegal.
He's under McHugh's guidance for the first time – and it's vindicated his decision to commit home again.
"It's unreal in fairness," he says of the set-up in Towney. "James has done it all and he knows what it is like to win championships. That's the kind of thing we want to experience with Kilcar.
"What Rory brings to training is brilliant. There is a real intensity with it and it's great.
"The priority for us has to be to stay in Division 1 – that is where the best teams are and that is where we need to be to improve ourselves.
"We want to make a fortress out of Towney and we just need to win this weekend because Malin is always a tough place to go. They're a physical side and we'd have been light in places a few years ago, but we've built up now and filled out."
The exuberance of youth has given Kilcar a new-found lease too with the likes of Eoin and Ryan McHugh recently stepping up to the senior panel. With Michael Hegarty now concentrating solely on club commitments, Mark McHugh in good form and Patrick McBrearty shooting the lights out in his last couple of games, Kilcar go into the game in good shape.
"We've been building to this game now since we started and we've got to get the performance right. The Championship is always several steps above League when it comes to intensity. The pace is higher and we've got to be ready for that," says McGinley.
Malin haven't advanced beyond the first round since 2006 when they beat Aodh Ruadh before bowing out to eventual champions Gaoth Dobhair. W
And new boss Terence Colhoun is well aware of the task that faces his men in Towney.
"They're a top side, with an excellent record over the past couple of years where they've won county minor and U21 titles," Colhoun said. "And they've some very good, experienced players, and more with piles of county experience, but this is exactly where we want to be.
"Championship matches against top teams like this is what you strive towards, and championship is always about the performance on the day.
"If we play to our potential, and our players believe in themselves, we could cause an upset."
Recent hamstring victim Declan Walsh played just ten minutes of their League game against Bundoran on Sunday, but despite still being a little off full fitness it's likely that the Donegal panellist will start. Damian Harkin and Conor Farren are classed as major doubts, with midfielder Paddy Kelly carrying a knock, though he too is expected to play.
Malin's squad has been strengthened by the return of Gerard Green from Australia, while Michael Byrne, Terence Doherty and John G McLaughlin have all returned to full training after their winter soccer commitments. Byrne, in particular, is a useful addition to the squad after missing all of 2011 and much of 2010.
Verdict: Forward fire to shine, Kilcar to draw first blood
Posted: 4:07 pm May 4, 2012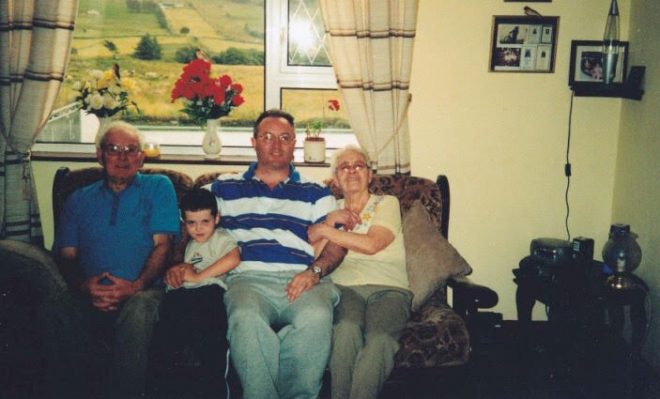 THE DEPARTMENT of Social Protection has issued an apology to the family of a Kilcar woman who they wrongly...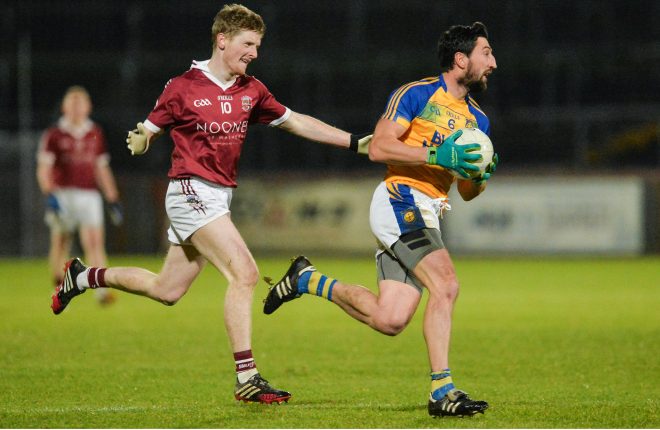 There was almost universal delight in Donegal GAA circles in October when Michael Hegarty finally got his hands on...