COMMENT BY CHRIS MCNULTY
FELIX Healy's exit from Finn Park last week was a swift one.
As they trooped off the Ferrycarrig pitch in Wexford, Healy mentioned to Peter Hutton that he was calling it a day. "That's it kid, I'm done," Healy told his apprentice.
His subsequent announcement was without much fanfare, posted on the Harps website, and it was not wholly unexpected either. The departure of the club's Director of Football means that once again the managerial structure at Finn Harps is altered.
It's sadly an all-too familiar scenario. This changing of the guard on Navenny Street wasn't of the Harps Board's doing, though. This was Felix's decision; 'other commitments' left him unable to give the job his full time.
Healy's title might well have been 'Director of Football' with Peter Hutton pencilled on the club's form to the FAI as 'first team manager'. It was well known, though, that it was Healy who called the shots. The buck stopped with him, he was the 'gaffer' to paraphrase the much-maligned Steve Staunton.
Confirmation came last weekend that Hutton would continue in the role of team manager, with assistance provided by Shaun McGowan – no stranger himself to the Finn Park dugout.
Harps are in troubled times and could be doing with some stability – particularly in terms of their management. Patsy McGowan remains, by some stretch, the manager who has served Harps the longest, but a quick run through the timeline of Harps managers makes for startling reading.
McGowan had three spells as manager, the last of them the 45-month stint that ended in February 1996. Including Dermot Keely and most recently Felix's twelve-month tenure as Director of Football, Harps have had ten permanent employees as first team manager. Of those, the longest serving was Charlie McGeever, whose project appeared to be working when he took the club to the FAI Cup final in May 1999.
Five months later, he was packing his desk at Finn Park. Closest to him in terms of longevity was Jonathan Speake, who had 32 months in terms of a 'nearly' team – his team almost avoided relegation in 2001, and suffered a promotion play-off defeat the following year.
Paul Hegarty reigned for 29 months, but parted ways in May 2009, while James Gallagher had a difficult 29 months at the helm.
Going back through Harps history and the five and a half years that Eunan 'Busty' Blake had at the club between December 1976 and April 1982 is the next longest to McGowan's record when it comes to their period leading the club.
Harps never have been able to find a long-term appointment. Just when McGeever seemed to be on his way to building something, the jigsaw crumbled and he walked before being pushed after an inglorious beginning to the 1999/00 season, while a budget of close to €1million was given to Hegarty after he won promotion in 2007. A year later, Harps were tamely relegated – and the Ballindrait man lasted just a mere couple of months into the 2009 season.
In December 1984, Bobby Toland took over after McGowan's second coming ended in despair. In the 27 and a bit years since, Healy's last 12 months was the 15th separate permanent fixture to be over first team affairs at the club. Hutton and McGowan will now be considered as the 16th since Toland was annointed to the throne in '84.
There have been countless caretakers in charge in between those eras. Between April 1996 and June 1992, Harry Walsh, now this stable's esteemed sports editor, had six different bosses. He played under Tom McConville, Chris Rutherford and John O'Neill. For the Shield campaign of '87, Jim 'Jumbo' Crossan and Terry Kelly had charge after McConville departed; players Con McLaughlin and Eddie McGinley came in between Rutherford and O'Neill for a month; while club secretary Alex Harkin was caretaker for the end of the 1991/92 season.
"We all like routine and consistency – if a manager likes you, happy days but, conversely, if he doesn't you mightn't kick a ball for a long time. There were a lot of changes in those times and you didn't know what to expect from one manager to the next," he remembers.
"We had a lot of strong characters in the dressing room like like Ian Arkwright, Tony Fagan, Declan McIntyre, Con McLaughlin, Liam 'Roper' McDermott and Tony Hutton and they were effectively our leaders.
"For example, the first time I played for Harps against Derry in The Brandywell, I was marking Kevin Mahon. He nut-megged me early on and asked me if my mother knew I was 'out playing with the big boys'. There were over 12,000 people at the game that day and Mahon had me spooked. 'Roper' saw that and switched me – I took Owen da Gama and he went on Mahon. I would have marked Pele that day – anything to get off Mahon."
The point was that it was the player, McDermott, who took the decision, not the manager.
The current Harps team is devoid of the experience and know-how of the likes of McDermott, McLaughlin and co. That's why the leadership from the sidelines is a vital commodity if the Harps ship will sail through these choppy waters.
It was heartening to hear Hutton speak this week of continuing the project.
"We'd envisaged a two or three year spell to turn the club around. We wanted to put good structures in place, not just trying to put together a good first-team, and that objective hasn't really changed," he said.
What Harps need is for Hutton to see that through – not for him to become another statistic in the ever-changing roll of honour that is their managerial appointments.
Posted: 8:20 am May 18, 2012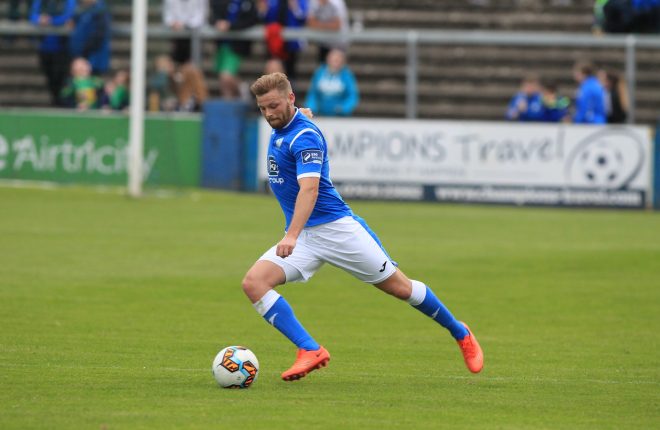 Cobh made the long journey home with the three points.
Ciaran O'Connor netted the winner.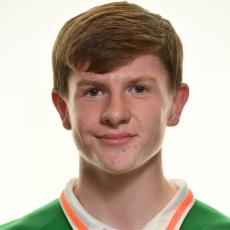 O'Reilly is currently a member of the Finn Harps U17 squad and will remain with Declan Boyle's outfit until...