BY CHRIS MCNULTY
SHAY Given has been given the green light to resume training next week, with today's visit to a specialist in London confirming that his knee injury wasn't serious enough to keep him out of Euro 2012.
The Donegal man hasn't trained since sustaining the injury during training at Gannon Park, Malahide on Monday and fears grew when it emerged that the Irish 'keeper was to visit the specialist.
However, Given has confirmed that he has been given the all clear, though he will miss Saturday's friendly game against Bosnia at the Aviva Stadium.
This afternoon, Given told of the good news via Twitter. The Aston Villa goalkeeper tweeted: "All good news ref my knee. Just gotta rest for a few days and then back training next week. Thanks for all the kind messages #COYBIG"
Given will not resume training until Wednesday, but will now be expected to be back in playing action for the June 4 friendly with Hungary in Budapest – Ireland's last game before the Euros.
Given flew to London this morning to see the specialist, who has treated him previously, at The Knee Clinic at London Bridge Hospital.
"It is so close to the finals that no chances are being taken with anything," said the FAI's Communications Director Peter Sherrard.
"Shay will be Ireland's number 1 for the finals and he'll be fine. This is a visit to someone Shay knows and someone he is comfortable with."
Given has won 121 caps for Ireland and is set to appear in his second major finals for the country – ten years after playing at the 2002 World Cup.
In his absence, Sunderland's Keiren Westwood will deputise between the sticks for the game against Bosnia – which is the final friendly on Irish soil before the squad jets off.
Ireland travel to Montecatini, Italy on Sunday for a pre-tournament training camp this Sunday and on Monday-week, June 4, they play their final warm-up game – against Hungary in Budapest – before heading to Gydnia, where they are based for the duration of their group games
It has already been confirmed that John O'Shea, Richard Dunne, Sean St Ledger and Kevin Foley have been ruled out of Saturday's friendly – meaning it will be very much a patchwork rearguard that will line out. While O'Shea took part in light training today, he won't be risked, but Keith Fahey has resumed full training and is expected to be included on Saturday.
One of the five standby players, Paul McShane, was called into the squad yesterday and is expected to play on Saturday and travel out to the Italian training camp just in case he is needed for the finals.
Giovanni Trapattoni must name his 23-man squad by Tuesday at the latest – but provided an injury is confirmed by UEFA's medical assessors, changes can be made up to June 10th when Ireland face Croatia in their first game.
Meanwhile, Derby County midfielder Paul Green and Ipswich Town centre-back Damien Delaney have been put on call due to the level of injury concerns within the Irish camp.
Posted: 6:23 pm May 24, 2012
A talented Donegal GAA player, Amber Barrett took the decision to concentrate on the Ireland Women's football team last...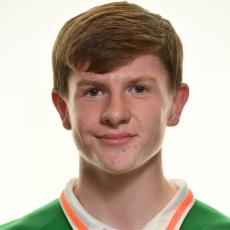 O'Reilly is currently a member of the Finn Harps U17 squad and will remain with Declan Boyle's outfit until...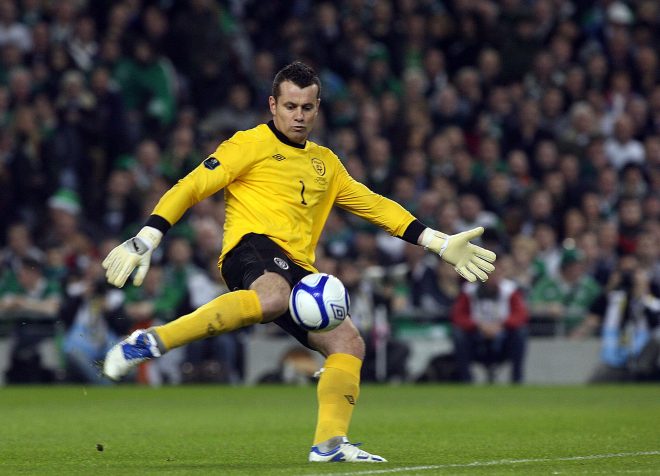 Shay will be kept busy these next few weeks preparing for Lifford's takeover of Dublin on March 3.