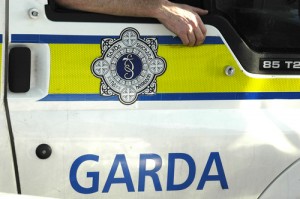 BY CRONAN SCANLON
A YOUNG man who slashed another man in a vicious attack in Letterkenny on Monday night, failed to appear before the local District Court earlier that day, the Donegal News can reveal.
The 22-year-old thug, who has a string of previous convictions dating back to his early teens, was to appear at Letterkenny District Court to face public order related charges.
However, when his solicitor told the court he had failed to turn up, Judge Paul Kelly issued a bench warrant for his arrest. It is believed he was drinking in a bar which is situated just yards from the courthouse.
At around 7.30 pm that evening, he left the pub, then attacked a 32-year-old local man, Darragh Harvey, on the footpath between Gallagher's Hotel and McCarry's Bar.
The injured party was slashed in the face, head and chest in the frenzied attack. The father of two was home from the US on a short break and was having a cigarette along with his father.
He was rushed to Letterkenny General Hospital before being transferred to a hospital in Dublin where he was to undergo plastic surgery. He was discharged from hospital yesterday.
A Garda spokesman would only say yesterday (Thursday) that they were following a 'definite' line of inquiry.
The whereabouts of the attacker was unknown at the time of going to press.
Posted: 10:09 am April 27, 2012