TWO artists from Donegal have been announced among the newly-elected members to the affiliation of creative artists in Ireland, Aosdána.
Donegal natives Frances Hegarty (Art) and Tommy Peoples (Music) were this week. elected to the affiliation alongside Monaghan novellist Patrick McCabe (The Butcher Boy, Breakfast on Pluto) at its General Assembly at the Royal Hospital Kilmainham.
With the membership of Aosdána now totalling at 247, the two artists are joining four other members of the group living in Donegal – John McLachlan (Music), Brian Friel (Literature), Cathal Ó Searcaigh and Francis Harvey (both Literature).
Frances Hegarty was born in Teelin and later emigrated to Scotland. She currently lives and works between England and Donegal. Her art practice spans four decades during which she has worked with video, audio, performance, photography, drawing and installation. A wide-ranging retrospective exhibition of her work was presented at the Model Art Gallery, Sligo, in 2004.
Video installations such as Turas, Gold, and the Auto Portrait series have been exhibited internationally since the early 1990s, and have toured with important survey exhibitions of Irish contemporary art, including Something Else, 0044, L'Imaginaire Irlandais, From Beyond the Pale. Auto Portrait #2 has been acquired for collections in Ireland and Finland.
Tommy Peoples is regarded as one of the foremost traditional musicians of his generation. He was born near St Johnston. He has been a member of well-known traditional Irish music groups, including 1691 and The Bothy Band as well as performing solo since the late 1960s.
He plays with a unique virtuosic technique in the Donegal fiddle style. After moving to Dublin in the 1960s, where he was employed as a garda, he subsequently moved to County Clare and married Mary Linnane, daughter of Kitty Linnane, long-time leader of the Kilfenora Ceili Band.
Tommy has composed numerous tunes in the traditional style. His compositions have infiltrated the traditional repertoire unbeknownst to most musicians and his tunes have been recorded by groups such as Altan and Lunasa.
He now resides in his home village of St Johnston is currently the Traditional Musician In Residence at The Balor Arts Centre, Ballybofey. His daughter Siobhan Peoples is a noted fiddler in her own right.
Aosdána was established in 1981 by The Arts Council in order to honour those artists whose work has made an outstanding contribution to the arts in Ireland.
Membership of Aosdána, which is by peer nomination and election, is limited to 250 living artists, who have produced a distinguished body of work.
The membership includes creative artists working in a wide range of disciplines including architecture, choreography, music, literature and the visual arts. Members of the body must have been born in Ireland or have been resident here for five years. Aosdána members are eligible to receive a 'cnuas' from the Arts Council – an annuity for a term of five years – to assist them in concentrating their time and energies in the full-time pursuit of their art.
Posted: 10:59 am April 25, 2012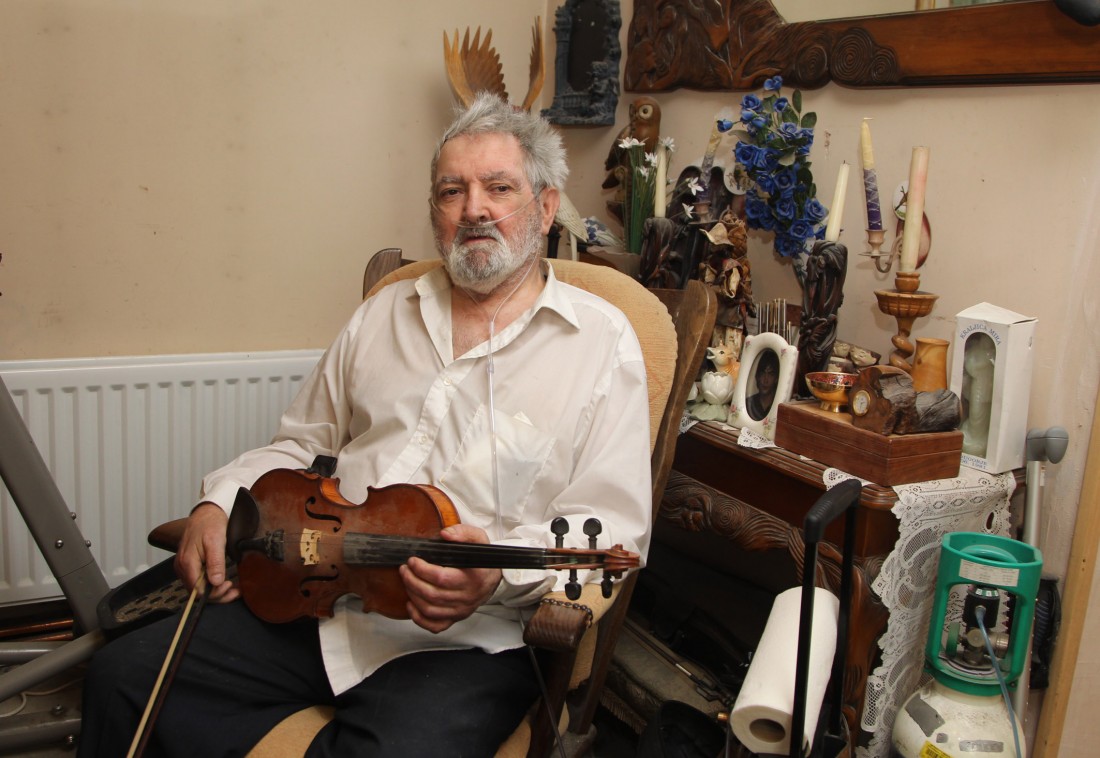 IN A rare interview, world-famous traditional fiddler Tommy Peoples this week spoke to Donegal News reporter Cronan Scanlon about...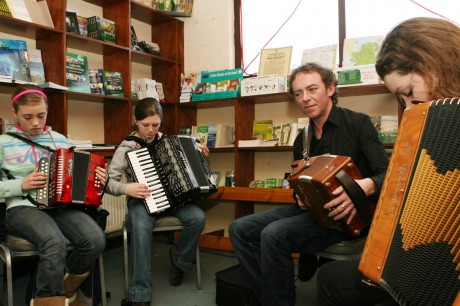 DONEGAL accordion maestro Dermot Byrne heads the list of recipients of the TG4 Gradam Ceoil 2013 (Traditional Music Awards)...