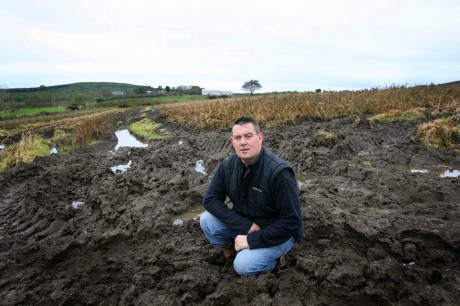 BY CATHERINE COOK
ALMOST €1million worth of potatoes has been ploughed back into the ground or sold for a pittance as cattle feed, a leading grower said this week.
Speaking to the Donegal News, Burt-based potato farmer, Charlie Doherty explained the difficulties being experienced by the potato sector locally have resulted from a combination of factors; most notably a crop surplus, particularly of 'Rooster' potatoes, and atrocious weather conditions at the end of last year.
Other factors working against potato growers in Donegal include strong competition from growers across the country and the reality that the humble potato is now having to struggle against more 'fashionable' staples such as pasta and rice.
Calls have now been made for local support for the industry from consumers and retailers across the county. In particular, the fact that large supermarket chains are transporting potatoes from other parts of the country and overseas when local farmers are literally dumping their crop has been strongly criticised.
Mr Doherty explained: "Things are dire for potato growers at the moment. I have never seen it as bad.
"There were years when we would have taken bad prices, but recently we have had to contend with our costs going through the roof as well."
"At the end of last year, the weather was against us. We were the only county in Ireland which suffered as badly and a lot of potatoes were destroyed."
Posted: 1:52 pm April 19, 2012