FINN Valley's Dempsey McGuigan set a new Irish hammer record at the weekend in an open meet in the Lea Valley area of London.
Having returned from a tough training stint in Stellenbosch, South Africa, he nailed a new national mark with the 6kg weight getting out to 69.67m – so close to the qualifying mark for the World Juniors in Barcelona, which reads 69.95m.
That mark erases the old record held by Killian Barry at 68.38m from last season
Not to be left behind in the family ranking list, Fellan McGuigan posted a 64.67 m – a pb after overcoming difficulties with a training venue through the winter.
It was great to see Pauric McLaughlin back in action Stateside. He deserves a clear run injury free if only to reward his sheer determination to maintain his athletics status. He was and is a talented young man.
In Scotland on Saturday, Paul Leck won the 5000m University championship in a very encouraging 15.21. He now looks forward to the National road relays in Raheny this weekend.
At the National 10k ran in conjunction with Spar, in the Great Ireland run we had good runs from Domnic Boner, Martin Irwin, Andy Scanlon and Sharon Scanlon.
Claire Devenney was our lead women in Glenveagh at the womens only 5k. This event was most enjoyable and was started by Lord Mayor Noel McBride and it's important to note that at a time when we are coming down with choice we the athletes support the runs that have an AAI permit as was the case here.
This Saturday its Ardara 10k at 2pm and yes it has a permit.
Across in Wigan, Aaron Mc Glynn won an 800m race and came back later and banged out a strong 200m and Luke Gavigan was 7th in that 800. Well done boys.
National road relays this weekend in Raheny.
Finally, Finn Valley stage an open track and field meeting next Wednesday, April 25th at 7pm. Registration from 6pm, 3 euro to enter and limited to 2 events and competition heights as starting height will apply in high jump. A 3k mixed race has been added to original printed programme.
Indications of attendance to finnvalley1@gmail would be appreciated.
Posted: 11:07 am April 17, 2012
Athletes Castlederg's Sommer Lecky and hammer thrower Dempsey McGuigan - Finn Valley AC - and Raphoe's Rachael Darragh, badminton,...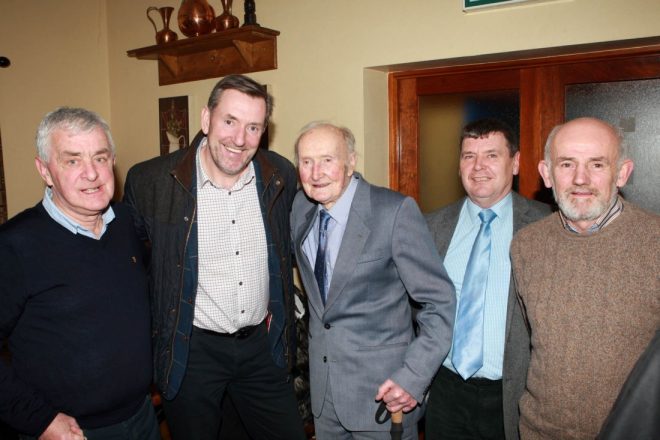 Cyril O'Boyle's funeral Mass takes place today, Friday, at noon in St Columba's Church, Glenswilly, with burial afterwards...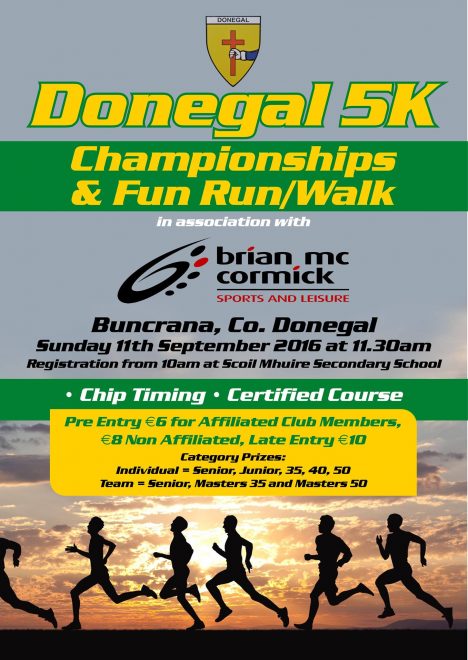 Donegal Athletics Board will hold its annual 5K Road Championships and Fun Run/Walk in Buncrana on Sunday next, 11th...