KILCAR 2-11 ARDARA 1-10
BY CHRIS MCNULTY IN TOWNEY
FIRST-HALF goals by Patrick McBrearty and Ashley Carr steered Kilcar to their third win of the season yesterday at the expense of old adversaries Ardara.
At half-time it seemed as if the brace of strikes was going to catapult Kilcar out of sight, but by the end a spirited Ardara comeback, led by the excellent place-kicking of Gareth Concarr, meant that they were thankful to have had them bagged.
Just four points separated the teams at the conclusion of a robust clash in Towney and the game had the appearance of one that could have completely swung had it lasted much longer.
Kilcar made life hard for themselves in the second-half with some of their decision-making proving to be a cause of frustration for manager James McHugh on the sideline.
Leading by nine points with just eight minutes left, it was almost improbable that Ardara would make their great rivals sweat – but they did just that.
They were kick-started by a penalty on 53 minutes. The wily Damian Diver's provided a cunning platform for Adrian Brennan's side and it was he who was adjudged to have been fouled in a claustrophobic goal-mouth.
Concarr stepped forth and, following a delay due to some over-zealous jostling, tucked neatly past Eamon McGinley.
Another brace of frees by Concarr had just four in it – and Kilcar were nervous in stoppage time as Ardara went in search of a game-changer.
A sweeping counter-attack by the Kentucky men that involved Diver, Oisin O'Donnell and Paddy McGrath ended with O'Donnell drawing a foul and from Concarr's free there was a brief moment of worry before a free out was given.
There was still time for Ardara to try again, but Conor Classon couldn't get enough power in a flicked effort from McGrath's ball in to seriously test Eamon McGinley.
Kilcar deserved their win, after an industrious and profitable first-half, but Ardara deserve credit for not buckling. Rather, they staged the sort of gritty comeback that is their wont, though Kilcar – two weeks out from a preliminary round championship clash with Malin – will be cursing the way they let their opponents back into it.
Kilcar, without Conor McManus, who has transferred to a club in Limerick, started superbly and by the 19th minute they held a handsome nine-point lead.
The tale of the tape early on was dictated by a series of wides before Ryan McHugh and Ciaran Breslin swapped points to get things off and running.
Kilcar were handed a real shot in the arm on 11 minutes when they were given the game's first penalty, as McBrearty went down under a challenge before stepping up to slot to the net past Declan Gallagher.
The decision left the visitors in the healthy attendance irate, though there did seem enough contact from an Ardara defender to knock McBrearty off his balance. It was a busy afternoon for Naomh Conaill referee Ian Molloy and his officials – with some of the umpiring in particular leaving a lot to be desired.
Twice in the first-half there were debates between the umpires over a point, with another following in the second-half down the other end. In all, 49 frees were given over the course of the hour.
McBrearty and Michael Hegarty stretched Kilcar's lead by the 16th minute and soon after the second goal arrived. A quick free in was taken by Ryan McHugh. The ball stuck to the chest of Ashley Carr, who sold a clever dummy to Kevin Breslin before slotting home in style.
McBrearty added another free and Kilcar were nine up.
The margin was eight at the break. A brace of Concarr frees and points by Ciaran Breslin and Classon ticked the board for Ardara, but Kilcar were in form by now and McBrearty, Barry Doherty and Ryan McHugh had them 2-7 to 0-5 ahead at the short whistle.
Ciaran Breslin hit the first point of part two, but Mark McHugh responded at the other end with a  superb point, scored as he was falling, with McBrearty putting nine between them again.
After Concarr landed another, Kevin Byrne squandered a good chance for Ardara to pounce. From a ball over the top, Byrne found himself in space but, with men over, he shot wide and the chance was lost.
Carr and Breslin traded scores, but when Doherty fisted over the margin was back out to nine again – and it seemed as if Kilcar were home and dry.
In between times, Kilcar came close for a third goal, but Gallagher saved from Ciaran McGinley after he was fed by Carr.
Then came Ardara with a comeback trail that stopped short of making a real mark on proceedings and they were left curse a second derby defeat of the weekend following their loss to Naomh Conaill two daye previously.
Kilcar: Eamon McGinley; Luke Carr, Barry Shovlin, Pauric Carr; Noel Hegarty, Conor McShane, Ryan McHugh (0-2, 2f); Mark McHugh (0-1), Michael Hegarty (0-1); Ciaran McGinley, Eoin McHugh, Mark Sweeney; Ashley Carr (1-1), Patrick McBrearty (1-4, 1-0pen, 2f), Barry Doherty (0-2). Subs: Declan McCloskey for N.Hegarty (45 mins); Declan Gallagher for McShane (55 mins).
Ardara: Declan Gallagher; Kevin Breslin, Declan Gavigan, Paddy McGrath; Oisin O'Donnell, Nicholas Breslin, Nicholas Maguire; Stephen Boyle, Kevin Byrne; Michael Maloney, Ciaran Breslin (0-3), Conor Classon (0-1); Peter McHugh, Gareth Concarr (1-5, 1-0pen, 5f), Peter McNelis. Sub: Damian Diver for P.McHugh (half-time).
Referee: Ian Molloy (Naomh Conaill).
Posted: 1:32 pm April 23, 2012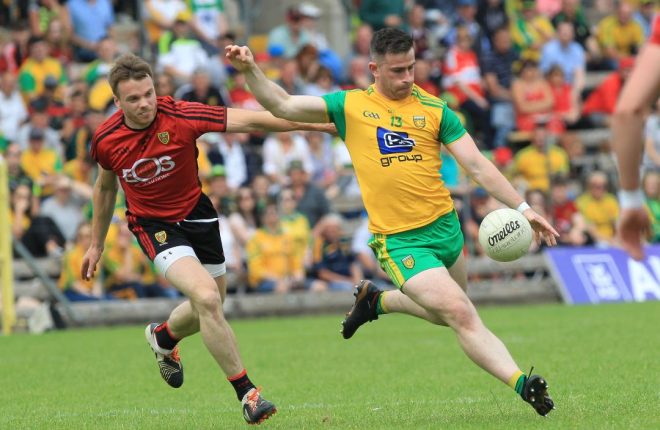 Patrick McBrearty's form to date this campaign has been simply sensational.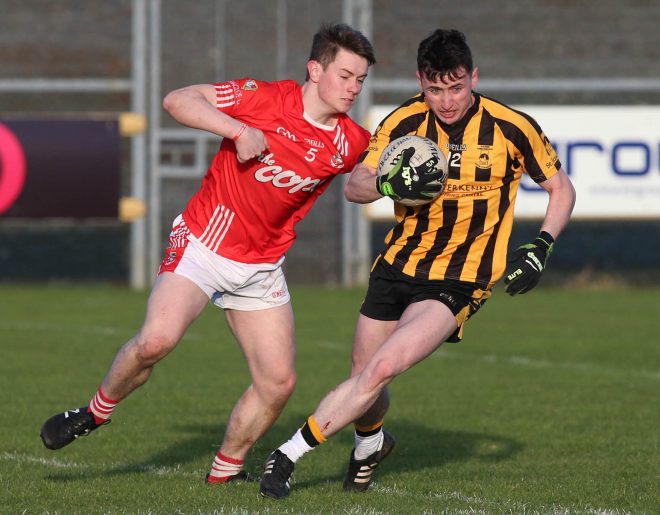 By Frank Craig Conor Gibbons says St. Eunan's aren't getting too carried away with their 100% start to the...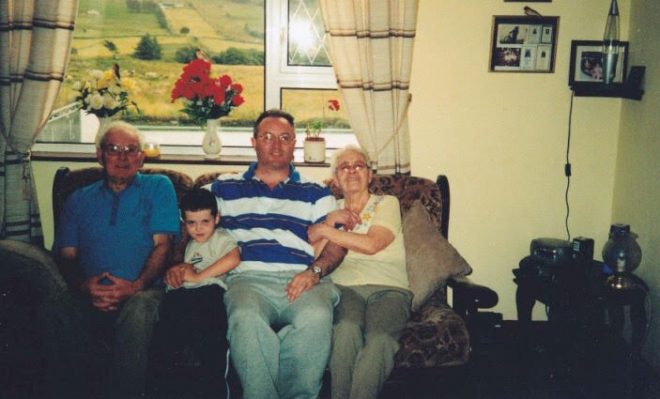 THE DEPARTMENT of Social Protection has issued an apology to the family of a Kilcar woman who they wrongly...