BY CHRIS MCNULTY
A MAJOR Fundraising drive, designed to raise €125,000 to go towards the new Centre of Excellence development in Convoy was officially launched on Monday night at the Mount Errigal Hotel.
County Board cash chiefs have set an ambitious target of May 31st to raise a total of €100,000.
They need to come up with the €125,000 in order to draw down a grant of €250,000 from Croke Park, which has been all but guaranteed to the county by the GAA's high-powered Infrastructure and Safety Committee.
Two pitches at the site just outside the village of Convoy have been sewn out and the next stage of the development is to erect floodlighting and a perimeter fence on those  pitches.
A short-list of three architects has been interviewed with a view to the development of a building for dressing rooms at the site – the building of which will cost in the region of €750,000.
However, the immediate goal is to find the €125,000 that will activate the ability to drawdown the grant assistance of €250,000 from Croke Park.
The importance of the Centre was laid bare by senior team manager Jim McGuinness and senior player Rory Kavanagh.
"The benefits in the short and long term are huge," said McGuinness.
"We are very thankful to the club because, obviously, we are dependent on the clubs at the moment in relation to the facilities. It's difficult putting that sort of stress on clubs who are trying to develop as well.
"If you like a certain base – for example, St Eunan's, with the proximity to the Aura Centre – you'd like to be back more frequently which is difficult for that particular club. To have a base that you can be at every single night and know the facilities and what is available to you every single night makes a huge impact on how you prepare the team and how you train the team.
"It would be a huge plus for us within the senior team.
"Also be able to run whatever courses and develop things for U14s, 16s, 18s and 21s into a senior team and bring it in line and have facilities to back up the coach education thing on the one site would be a huge step forward. You can't start to develop the physical in players until you have physical resources. Until we do that, we won't be fulfilling our potential on the field of play. I hope everyone gets behind it."
St Eunan's ace Kavanagh, who was captain of the senior team for last Sunday's League clash with Armagh in Ballybofey, echoed the calls for the county to row in behind the development.
Kavanagh said: "At the minute we're moving around from place to place. Donegal is a very big county and it's very hard for players coming from all corners of the county to travel here, there and everywhere. A development like this would be very good for the players so I urge everyone to get behind it and get this off and running."
Inside the next seven weeks, Donegal aim to have raised €100,000. Stephen Friel, of Friel Consulting, explained to Monday's gathering the various tax incentives for donors. Dependent on one's self assessment tax bracket, tax relief of 41 per cent or 20 per cent is available, while the donations of PAYE tax payers will be worth an additional 41 or 20 per cent to the donation to the coffers.
Former county chairman Danny Harkin urged Donegal GAA to get behind the project. He said: "We are limited in choices. In fact, we have two: We could lock the gate and walk away, but that isn't a choice at all; or we can put the backs to our wheel as we always have done in this county.
"It should be achievable, surely it isn't beyond us. This is a long-term project of three to five years. The biggest problem with this project is the thought of it, but it's surprising what people can do."
Special guest on Monday night was Mark Conway, from Club Tyrone. The Kildress clubman gave an inspiration and enlightening presentation about the work done by Club Tyrone and outlined their assistance to the development of Tyrone's excellent facility at Garvaghy, which will be officially opened in September 2013.
Posted: 10:00 pm April 12, 2012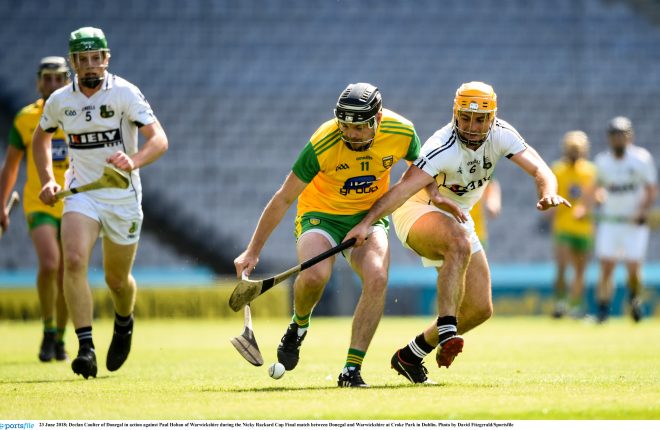 Donegal were too strong for Warwickshire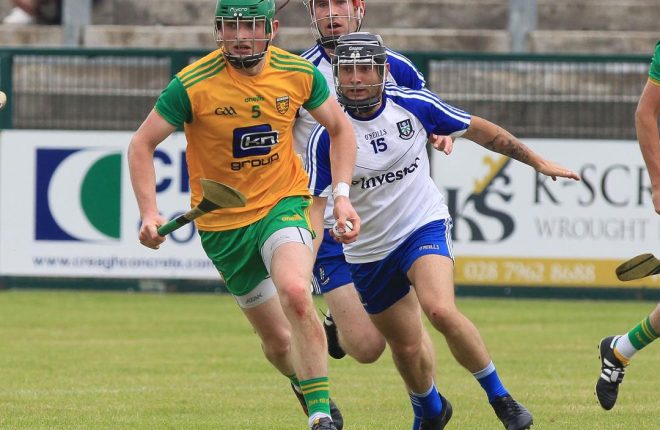 Gavin Browne says hurling was the only sport that came into the equation when he was growing up in...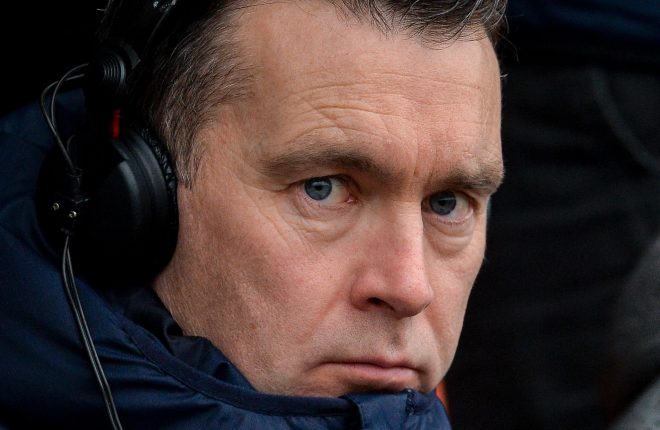 Oisin McConville says Rory Gallagher would trade all of his Donegal success to bring a first ever Ulster SFC...