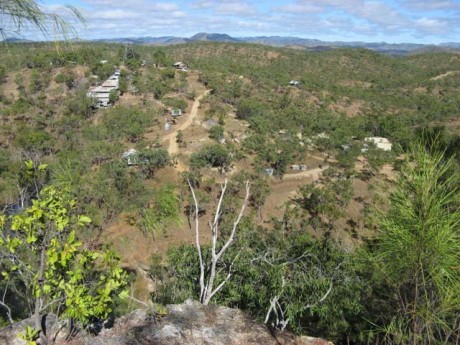 BY CRONAN SCANLON
AN HISTORIC gold mine in the heart of the Australian outback has strong connections with County Donegal, dating back to its foundation almost 140 years ago.
Tyrconnell Gold Mine in northern Queensland was once a magnet for Irish prospectors with dreams of striking it rich.
According to its present-day owners, Andy Ball and Cate Harley, there are two possibilities as to why the mine was called Tyrconnell.
Speaking to the Donegal News from the mine this week, Ms Harley said that Mulligan did not keep the lease, but ended up giving it to two fellow Irishmen, William Redmond and Charles McVeigh.
"One of these men, McVeigh, came from County Donegal, and there is a possibility he named the mine Tyrconnell in a bout of homesickness. You will find a lot of mines here with Irish names, like Home Rule and Wild Irish Girl," Ms Harley explained.
"The second possibility is that it was named after the racehorse called 'Tyrconnell' who won the Queen's Plate back in Ireland in 1876 at odds of 100/1."
Posted: 11:26 am April 27, 2012