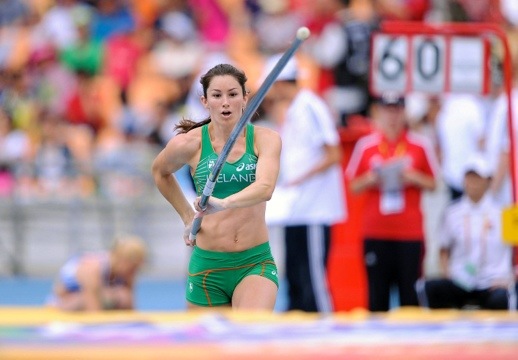 BY CHRIS MCNULTY
TWO Finn Valley AC athletes were celebrating over the weekend after breaking Irish records.
Olympic-bound pole vaulter Tori Pena raised the bar for the Irish pole vault record to 4.52m on Saturday and yesterday morning talented youngster Dempsey McGuigan re-wrote the history books by throwing the hammer to 70.02m.
Last month, Pena reached the Olympic qualifying standard when she rose 4.50m at the Beach Track and Field Classic at Cerritos College, Califonia. On Saturday, the Finn Valley athlete broke her own record when she cleared 4.52 at the San Diego Triton Invitational at University California, San Diego (UCSD).
It is the second time that Pena has gone over the Olympic qualifying mark.
She has tried, as yet to no success, to hit 4.60m – a height that would, if done in London in August, place her into the reckoning for an Olympic final.
"Lots of things are coming together. I'm very pleased and certainly 4.60m is doable this season," said Pena, speaking from San Diego over the weekend.
The significance of her latest climb was not lost on Finn Valley clubmate and Irish Athletics Team Manager Patsy McGonagle. "This is very significant for Tori to do 4.52m at this stage of the season,",said McGonagle.
"She is in very good shape and is confident of reaching 4.60m – that would be Olympic final territory, and what a fantastic achievement that would be.
"She is really down to work and will have some more events in the States before coming to Europe later on."
Pena is a former Irish dancing champion and on Thursday night she treated an attendance at a fund-raising night in an Irish bar in California to some of her moves.
Continuing development of her leap could very well mean success at the Olympics. Pena's 4.52 would have been enough to finish inside the top ten at the last Olympic Games – which was won by Russian star Elena Isinbaeva, who set a new World Record in clearing 5.05m.
As word was filtering through of Pena's heroics, another young Valley athlete was getting to work at a track and field meeting in Eton, London, yesterday. And Dempsey McGuigan created a little nugget of history by becoming the first Irish junior athlete to throw the hammer in excess of 70m.
McGuigan's 70.02m throw sees him reach the qualification mark for the World Juniors, which will be held in Barcelona later in the year.
"He can now concentrate on building on this and being competitive at a serious level through the season. We're very pleased that he has cleared 70m, it's very significant for Dempsey," said Patsy McGonagle.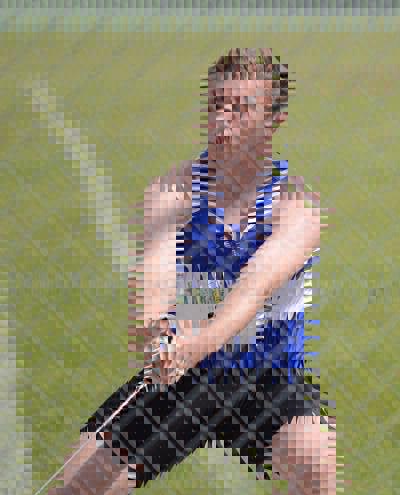 Posted: 11:06 am April 30, 2012