THAT HE is to receive a state funeral in Melbourne next week should be  enough to tell us about the esteem in  which Jim Stynes was held in Australia.
THE GAA's Director General Paraic Duffy is in need of a reality check.
Last week, the Monaghan man issued his annual report; a detailed document that deals with the Association from top to bottom.
An old bug bearer of the suits in Croke Park is the media coverage afforded to their games.
In his report Duffy had a strange sideswipe.
"It does seem to some of us that our games do not always receive the nature and extent of the exposure they deserve," he wrote.
"It is as if some commentators were less impressed by what is Irish only, or else that the very fact of our games being amateur means that they are somehow less worthy of
notice. One was struck, for example, by the absence of recognition of our players in prominent national end-of-season awards.
"The lesser attention that our games seem to receive has clearly nothing to do with popularity or innate attractiveness. Might it be that the lack of an international and professional dimension has created a form of condescension towards Gaelic games."
While his comments seemed to stem from what he believed was 'excessive coverage' of the disgraceful scenes at the All-Ireland club game between Derrytresk and Dromid Pearses in January, they were over-the-top and, dare I suggest, 'excessive'.
Gaelic Games is perhaps the most widely covered sport across this country. Most of the national newspapers have a dedicated team of Gaelic Games reporters and at provincial newspapers, like the Donegal News, Gaelic Games is the foundation stone upon which the sports pages are drawn.
So, for Duffy to suggest that 'our games do not always receive the nature and extent of the exposure they deserve' is well wide of the mark.
In Monday's newspaper, 12 pages were dedicated to Gaelic Games – ranging from senior intercounty coverage, to U21 football, minor football, minor hurling, ladies football and club matches (as wide a spectrum of GAA as you could have on any given weekend) – and this edition has 12 pages of GAA content.
All sports don't believe the coverage given to their games is appropriate, everyone wants a greater slice of  the cake, but the GAA is one organisation which receives more than adequate print and airspace all year round and in the summer time – even this year, with the European Championships in soccer and the Olympics, the GAA is the big show in town.
It should be noted that this coverage is produced despite a very small percentage of GAA venues having what could be termed adequate media facilities. Perhaps Mr Duffy could look at the lack of wifi, working electrical sockets and a dearth of workspace when next he pens a report to the masses.
Indeed, it might also be worth Mr Duffy's while to examine the process of accrediting Gaelic Games journalists. This year, the Donegal News was informed that only four of six requested journalists could be given passes – when one considers holidays and weekends when there is a packed schedule, it limits the amount of space that can be given when our requests cannot be accommodated.
c.mcnulty@donegalnews.com
Posted: 8:22 pm March 23, 2012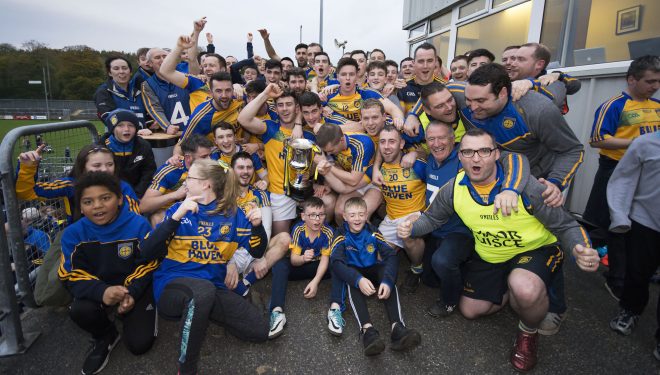 The fund-raiser in aid of Inbhear na Mara Residential Unit, Bundoran, was launched this week by well-known St Nauls...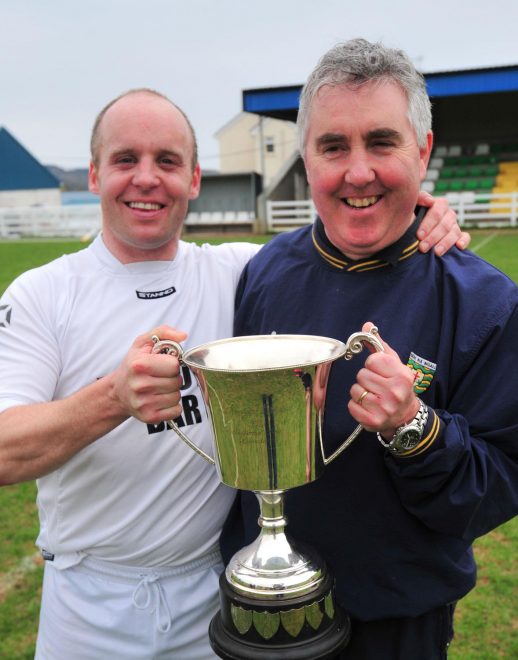 The Inver based club were unable to travel to play Gweedore United last weekend, resulting in a 3-0 win...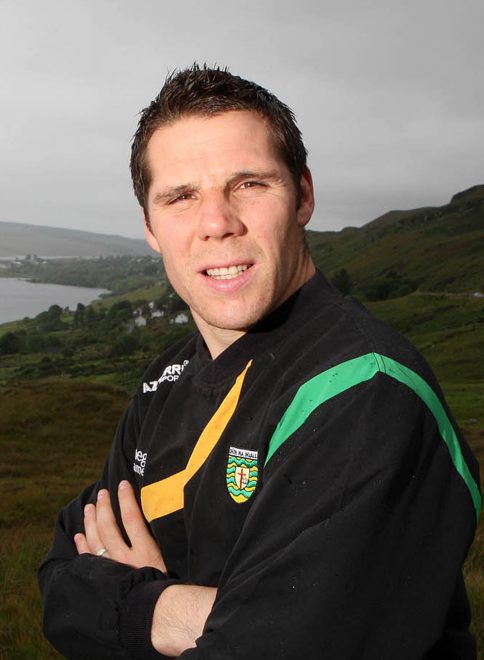 Cassidy and fellow Gaoth Dobhair man Hugh McGinley will be among those taking part in the sleep-out outside the...