BY KIERAN McCARTHY AT FITZGERALD STADIUM

DONEGAL star Michael Murphy admitted that the Ulster champions were simply not good enough in Sunday's 11-point loss to Kerry in Killarney.
Murphy, who scored 1-5 in his second league game of the season, was his side's best performer on a day to forget for Donegal, and he was left disappointed after a poor team performance.
"It's disappointing. That's the way it goes if you go down to Kerry and don't perform. I thought Kerry were very sharp. We weren't at the races. It's not acceptable, especially for our fans who hadtravelled down.
"We always judge ourselves by going out and trying to perform to our own abilities but today our own abilities weren't up to scratch," Murphy said.
Despite Donegal's bright start that saw them take a 0-3 to 0-0 lead, Kerry soon hit the front and stayed there until the end, with Murphy feeling the Ulster side made too many errors on the day.
"We made a few mistakes and tends seem to stem from a few mistakes. With a class act like Kerrythey capitalised on those mistakes. You're not going to get a second bit of the cherry against them.
"We pride ourselves on our own performances but today too many of ourown performances were just not up to scratch. And when you meet atop-class side like Kerry they will punish you."
While Donegal pride themselves on a strong defensive system, shipping2-16 to the Kingdom is certain to be a shock to the system, with Murphy agreeing that Donegal made life extremely difficult by coughingup such a big total.
"It's a big score for any team to concede, never mind if it's Donegal," he said.
"2-16 is never a nice score and if you're conceding scores like that then you are always playing catch-up. When you concede a big tally itmakes it very tough. Every time you play you try to score as much as you can and concede little as possible but we didn't do ourselves anyfavours by conceding 2-16."
After three defeats in four league games, relegation is becoming areal prospect for Donegal, whomust take maximum points from nextweekend's home game against Mayo if they are to give themselves achance of staying in the top division.
"Every game is a must-win game. Last week's was a must-win, the weekbefore it was a must-win game. It's the same in every division but atthe end of the day it's about building towards the championship,"Murphy said.
"We are building towards Cavan in the preliminary round of Ulster and we won't be taking our eye off that. We have to concentrate now on ourown individual performances and then hopefully our team performance will come together as a result. That's the main one."
Reflecting on an impressive Kerry performance – a team that still has Colm Cooper, Tomas Ó Sé, James O'Donoghue and Donnchadh Walsh toreturn – Murphy feels that they will be one of the teams to beat this year.
"They were rampant. They were top-class. They were slick in how theymoved the ball and they played extremely well. They have tremendous players all over the park. It's very hard to pinpoint just one or two of them, and looking ahead they will take a lot of beating," Murphysaid.
Posted: 1:28 am March 14, 2012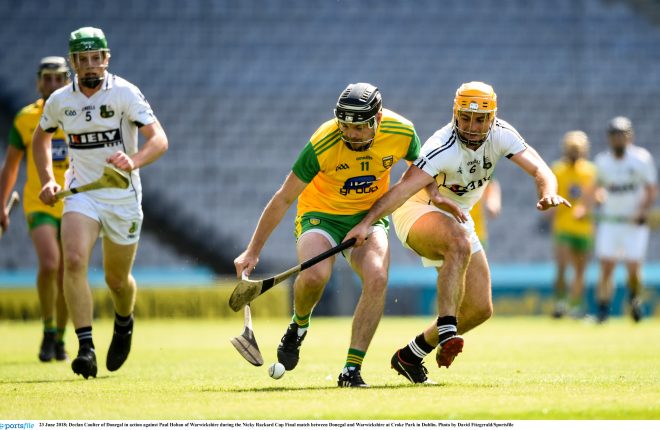 Donegal were too strong for Warwickshire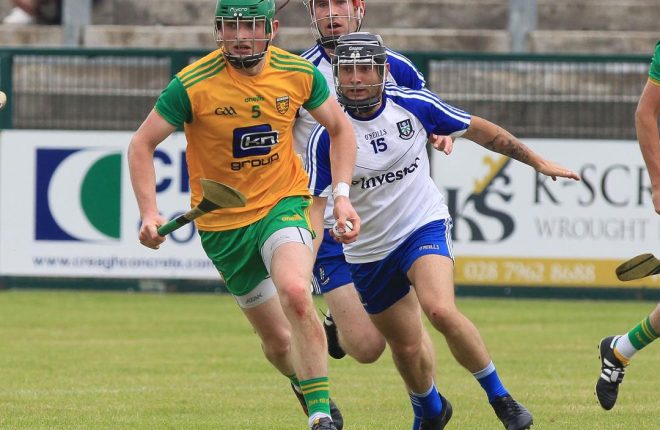 Gavin Browne says hurling was the only sport that came into the equation when he was growing up in...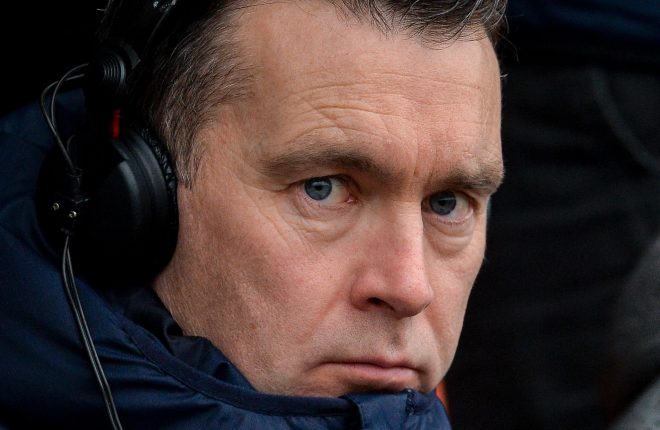 Oisin McConville says Rory Gallagher would trade all of his Donegal success to bring a first ever Ulster SFC...