BY SEÁN P. FEENY
A DONEGAL Mixed Martial artist Stephen Coll was recently crowned Breakthrough Fighter of the Year at The Cage Contender Awards.
The announcement that the Coll had won the accolade was made at the dinner and awards ceremony which was held at Belfast's Balmoral Hotel January 14.
The 24-year-old Fanad man was also nominated in the Pro Fighter of the Year category while his club, Rilion Gracie Ireland, were up for the Best Team title.
The Cage Contender Awards pay tribute to athletes participating in the Irish Mixed Martial Arts pro series, recognising this sport which is ever-growing in popularity.
Coll's relationship with Cage Contender began at the Immortal Fight Night, hosted by Strabane Fight Team at the Letterkenny Radisson SAS Hotel in April 2011.
The fighter who Coll was supposed to face at the event had to pull out through injury and so a member of the same club, Straight Blast Gym (SBG) Dublin, stepped in to face the Fanad man.
The man who stepped in last minute to compete with Coll was SBG's Myles Price who, at the time, was the Cage Contender lightweight champion.
To resounding applause from his home crowd, Coll put on a fantastic display of skill against the champion in the main event and so impressed with his performance was Cage Contender boss John Ferguson that he offered him a fight in his pro series.
Coll made his debut with Ferguson's series against Kev Young at Cage Contender 10 in Dublin which he won and soon followed it up with his second win against Dec The Bandit Larkin at Cage Contender 11 in Belfast last October. Now he stands at a professional record of 4-1.
Things have been going very well for Coll at Cage Contender and, with another win under his belt, he is hoping that a lightweight title fight will soon be on the cards.
But before that he has two other fights to concentrate on. On March 24 he is fighting Alan Duffy (SBG Dublin) at Battlezone in Dublin before he faces former Cage Contender lightweight champion Martin Begley, who was beaten by Myles Price for the title.
This fight will once again be on home ground for Coll as Strabane Fight Team host their second ever Immortal Fight Night in Letterkenny, this time at the Clanree Hotel.
As Price's title has since been revoked by Cage Contender, due to the fighter's injury, the man Coll will be hoping to get a chance to face is Norman Parke from Belfast.
Coll, who is a purple belt in Jiu Jitsu, trains six days a week with his club, Rilion Gracie Ireland, which is based on the Port Road in Letterkenny.
"I'm a Jiu Jitsu fighter, so a lot of my training focuses on that, but I do Mixed Martial Arts three days a week and on top of that do additional cardio and weights training and work with my strength and conditioning coach, London native William Wayland."
The main man in Coll's corner is his fellow Rilion Jiu Jitsu coach, Brian Coyle, with whom he travels to Miami to train with Rilion Gracie at least once a year.
"Brian and I both started in the Irish Amateur MMA League in 2005 and both subsequently won it when we didn't have a club and were training by ourselves.
"The two of us train a lot together, but there are a lot of other fighters in the club coming up and so we are all able to help each other in our training. Our amateur were in fact awarded the overall MMA league title for best team in 2011," he said.
The prize for this was a free seminar with former UFC fighter, Ian Freeman, who will be coming to Letterkenny shortly. Exciting news for the club.
With the rise of the Ultimate Fighting Championship and other similar televised events, Mixed Martial Arts is gaining huge popularity and people are realising that the sport is not brutal, but rather takes a lot of hard work and discipline to compete in.
"We see it at our own club where we have people of all ages training with us every week, and most of them don't even compete, they just do it to keep fit and we never push anyone."
Still only 24 years old Coll's future is very brought in the world of professional Mixed Martial Arts we have no doubt that we will be seeing a lot more of this amicable young fighter.
If you would like to find out more about Mixed Martial Arts why not log onto riliongracieireland.com or call into Brian and Stephen on the Port Road, Letterkenny.
Posted: 1:47 pm February 7, 2012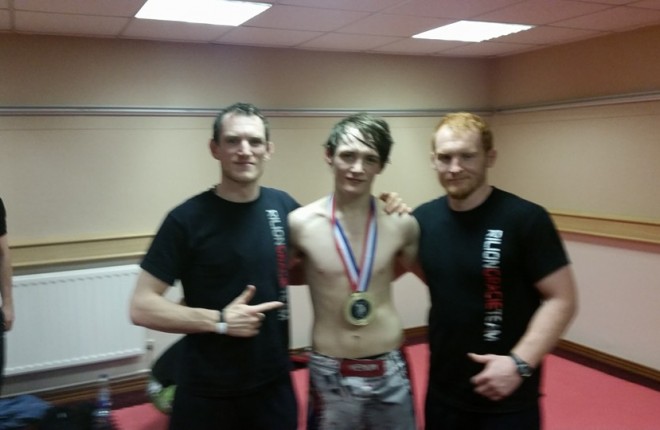 LETTERKENNY man Damien McLaughlin made a winning start to his MMA career with a victory over Gearoid McDonagh at...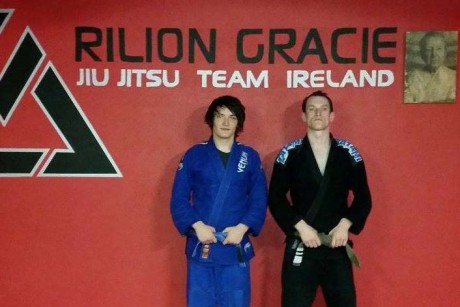 LETTERKENNY man Damien McLaughlin will make his MMA debut at the AKUMA Fighting Championships 6 in Templepatrick, Antrim on...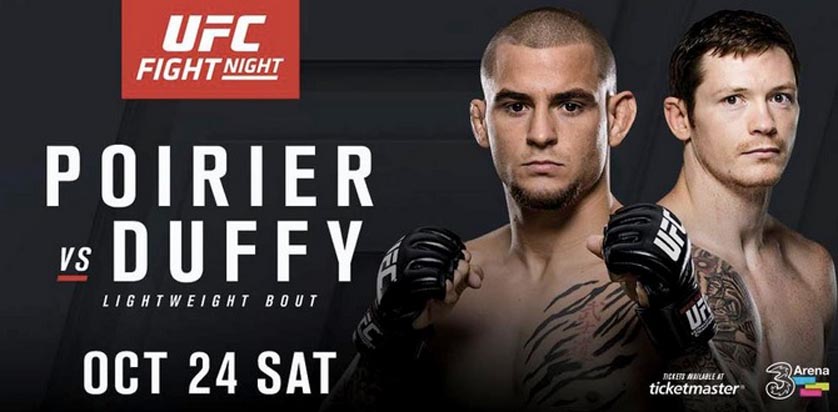 DONEGAL UFC fighter Joseph Duffy will take on the highly rated Dustin 'The Diamond' Poirier in Dublin in October.