BY CHRIS MCNULTY
DONEGAL goalkeeper Paul Durcan has been confirmed as one of 25 high-profile GAA players who will act as Youth Mental Health advocates in their communities.
The Four Masters man was in Croke Park today for the launch of a new mental health partnership between Headstrong, the National Centre for Youth Mental Health and the GPA.
The players, including 2011 All-Star nominee Durcan are taking part in a mental health literacy education programme with Headstrong. The programme involves the players being inducted in mental health literacy with Dr Tony Bates and Dr Joseph Duffy, Director of Clinical support with Headstrong.
The programme devised by Headstrong involves education around listening skills, how to handle a difficult conversation on mental health and will involve the GPA members in public meetings and a social media campaign.
"We know that mental health is the number one issue for young people in Ireland and with young male suicide becoming more prevalent we felt in Headstrong that county GAA players were the perfect fit in this awareness campaign", Dr. Tony Bates, Founding Director of Headstrong said. "While we welcome an increasing openness to talk about mental health in Ireland, Headstrong wants to go further, we want to grow a new generation who understand what protects and what hinders their mental health. The players will play a vital role in this campaign by helping to change how we talk about mental health and by encouraging young men to reach out and learn healthy ways to handle distress."
Dessie Farrell, Chief Executive of the Gaelic Players Association welcomed this initiative and said: "There is no community, parish or club that has not been affected by somebody taking their own life, we have all heard stories about young people who are in trouble and we know what lies behind these stories is often things they cannot talk about . . . feeling very down, worry, drinking too much or gambling. We believe that working with Headstrong is one of the positive ways of helping young people find their way. When we put out the call to GPA members we were amazed at the positive response. Every player who was asked to participate immediately agreed to support this initiative. Headstrong and GPA see these players as great ambassadors for youth mental health. We hope to work with Headstrong to get the message out there that there are ways to cope with the stresses and worries that young people are facing and we can change how young people talk about themselves and learn to support each other.
"The 25 Ambassadors will participate in a mental health induction process educating them and giving them the tools and information to facilitate support for young people. As role models in our communities they can further assist in removing the stigma associated with youth mental health and opening this absolutely critical conversation. It's a conversation that can save lives."
GPA Headstrong Ambassadors
Ger Brennan (Dublin), Finian Hanley (Galway), Ciaran McKeever (Armagh), Ciaran Hughes (Monaghan), Aiden Carter (Louth), Conor Lynam (Westmeath), James Fitzpatrick (Cork), Brendan Murphy (Offaly), Shane O'Sullivan (Waterford), Hugh Coghlan (Tipperary), Gary Cox, (Roscommon), David Breen (Limerick), Eoin Joy (Limerick), Stephen Molumphy (Waterford), JP Rooney (Louth), Dick Clerkin (Monaghan), Enda Muldoon (Derry), Niall McCarthy (Cork), Darren Hughes (Monaghan), Rory Stapleton (Laois), Shane McAnarney (Meath), Leighton Glynn (Wicklow), Paul Durcan (Donegal), Neil McManus (Antrim), Marc Ó Sé (Kerry).
Posted: 7:20 pm February 21, 2012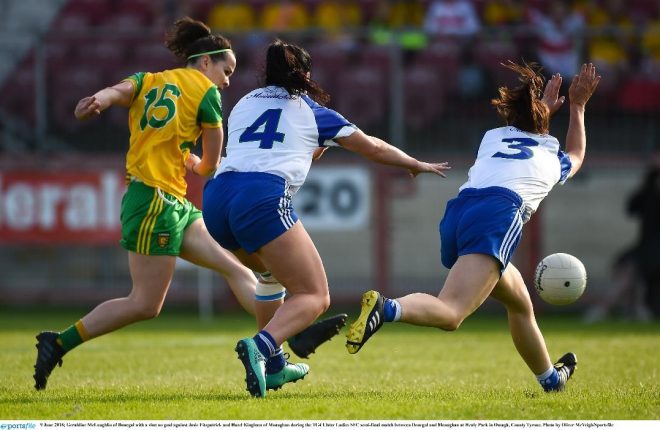 Geraldine McLaughlin is back to her devastating best and is gunning for Ulster SFC glory once more.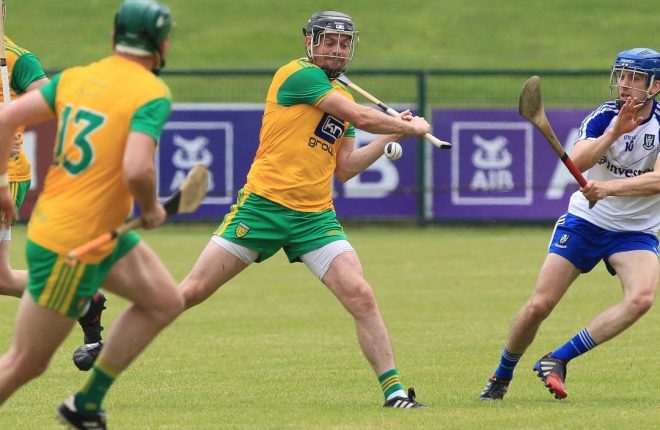 Coulter and Donegal will face Warkwickshire next Saturday.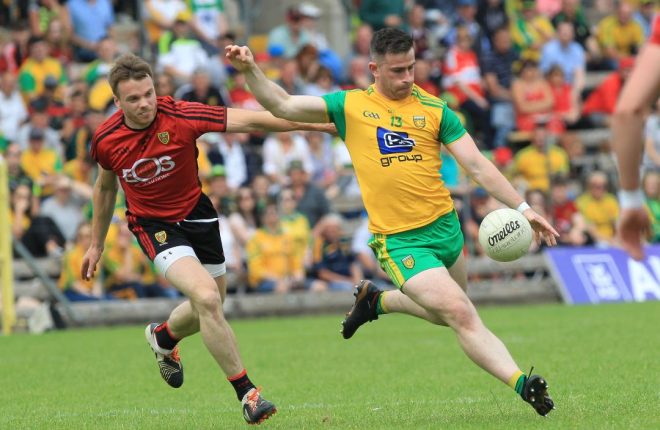 Patrick McBrearty's form to date this campaign has been simply sensational.